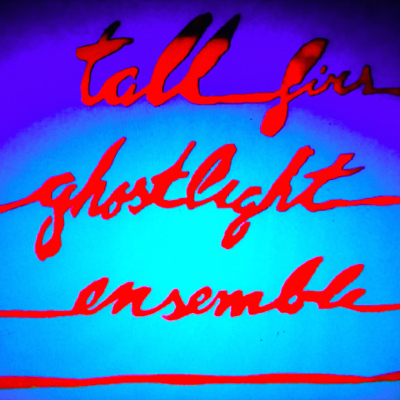 New York City based outfit Tall Firs took 16 years to get to its first album, after forming in 1990. Thankfully subsequent releases haven't taken such a long time, and we now find ourselves addressing the matter of the act's fourth long player. It's three years on from their last and sees the band in dark and glorious form, creating a spellbinding smoky underworld of sorts.
The battered and world weary lead vocals of this outfit will either be your cup of tea or not. They make the songs immediately fascinating, stories to be heard, told by a seemingly wise man. The songs are tender and bleak imaginings, heartfelt and honest. It's a slow feast to savour, and it inches its way into your consciousness very nicely, and thoroughly given chance.
The tempo of the tracks is similar, there's nothing remotely fast here, but it's easy to bask in the beauty of the tenderness, strung out like clothes on a late summer's day. The accompanying instrumentation only serves to magnify the quality of these 10 tracks and while the lack of variation in the tracks might result in it being grating the quality is what keeps the whole set above water – there to be consumed in bits or as a whole.
Tall Firs knows what it is, what it does best and where it is going. Many acts could not say the same. 4 albums in, that is a cracking realisation, for both fans and critics. Enjoy these tracks for what they are, because 'Ghostlight Ensemble' has enough magic for anyone seeking a lo-fi feast.
Words: Dominic Stevenson