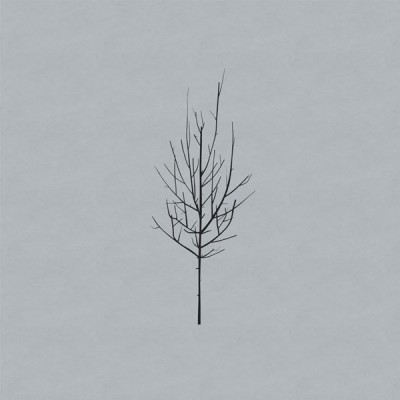 As scuzzed-up electronic drums heartbeat their way through the opening bars of Low's 11th album there's a thrilling realisation that this is not more of the same from the Minnesota minimalists.
Replacing the floor-rug warmth of 2013's The Invisible Way, which was woven together by Wilco frontman and producer Jeff Tweedy, an experimental edge isn't afraid to unfurl confidently on Ones and Sixes.
Low frontman Alan Sparhawk has admitted a recent awakening to hip hop but – while the clipped guitar intro on 'No Comprehende' does bear an uncanny resemblance to Eminem smash 'Lose Yourself' – the influence is more of a catalyst for creative unshackling than beat bombardment.
An easy comparison is 2007's Drums And Guns, with its cut-and-paste rhythms, yet that album's claustrophobia is replaced here by a focus and cleanness which allows several songs to pass the five-minute mark without losing the listener.
The crispness manufactured by the group and co-producer BJ Burton at Justin Vernon's Eau Claire studios gives free reign to Sparhawk and Mimi Parker's lush harmonies on tracks like 'Kid In The Corner' and the haunting 'The Innocents', which both resonate with the current Syrian refugee crisis ("You couldn't wait any longer/You couldn't get through the border" goes 'Kid In The Corner').
Harmonies aside, the back-and-forth between husband and wife is at times devastating on emotionally raw songs that seem more autobiographical than ever. Opener 'Gentle' has Parker chanting "feel my breath slipping away/kills me even so I'll stay" as rib-shaking bass reverberates. "Our house is on fire" she interjects on 'No Comprehende' while Sparhawk sings about talking in circles and winding up cable. The breaking point, though, is Parker's imploring, passionate outro to the album's tenth and, most affecting, track 'Lies'.
'Lies' could easily have been a full stop but there's still the icy ten-minute 'Landslide' to come followed by closer 'DJ' on which Sparhawk declares "You want religion/You want assurance/A resurrection/Some kind of purpose….I ain't your DJ/You gotta shake that" before two more minutes of wordless vocals, buried explosions and guitar rattle murmur through the speakers.
For all its inventiveness, this isn't a reinvention – it's undeniably a Low record. However, 22-year-old bands don't usually sound this revitalised and Ones and Sixes could easily number among Low's most essential albums.
Words: Pete Bate