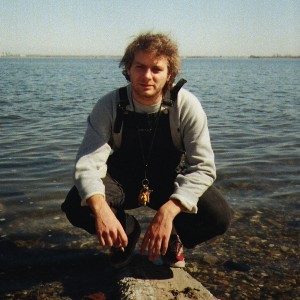 Another year, another Mac DeMarco record. Arriving just 12 months after 2014's Salad Days, Another One sees DeMarco exploring love and romance, setting his lyrics to a wonderfully chilled out musical backdrop.
If DeMarco was to be compared to another musical artist, the closest comparison would be Beck circa Sea Change; both records share a similar orchestration, both deal with the feelings of love requited and love lost. 'Without Me' is DeMarco's kiss-off to a relationship; 'Will she find love again tomorrow/I don't know/I hope so/That's fine by me/as long as she is happy'. 'My House By The Water' is mostly instrumental, the sound of waves forming and gently crashing, accompanied by the low register of a keyboard, and ends with DeMarco giving out his home address with the promise of a cup of coffee if fans wanted to 'drop on by'. 'The Way You Love Her' seems tailor made to accompany the summer nights; the jangly guitar line looping several times over, before breaking out into a solo which sounds like it has come straight from the 1980's New Wave scene.
There are question marks as to whether the eight tracks that make up Another One constitute a full LP or, rather, are part of an extended EP. The length of this record is a little over 20 minutes, but what a 20 minutes of music they are. These tracks sound like they come easy to DeMarco. It would be a pleasure to hear more like this as DeMarco continues to broaden his musical palate.