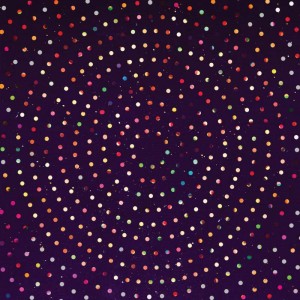 With Etch and Etch Deep, Haiku Salut have returned with a second album of bright and quirky instrumental pop which expands on their previous work with confidence and execution. There may not be any vocals within ear shot, but it is clear this trio have found their voice.
There are hints of Sigur Ros, Architecture In Helsinki, Inventions, Yann Tiersen to mention just a few of the complimentary comparisons we can come up with. Their playfulness is infectious, but they are not merely toying around, staking out their own ground somewhere between pop and something more experimental, and the delightful results become more lovable over the course of the record. Once you get into the groove of what is going on here, it's certainly a rewarding and entertaining listen. These three women, hailing from Derby, have tricks a-plenty.
The Tiersen comparison is one that keeps coming back to mind throughout the record. There are echoes of his magnificent and highly memorable soundtrack to Amelie. Haiku Salut explore similarly dynamic and bright ground here, and much of this music feels like it could be lifted directly from Tiersen's 2001 soundscape to what is surely one of the finest French films ever made.
It's the sense of light and hope that pervades these instrumental tracks that means it is a record to return to, almost medicinally, time and time again. For now, it's a wonderful soundtrack to the second half of summer 2015, and it certainly marks them as more than just another English band to pin hopes to. Here, in this record, they have realised their talent. You'll be hard pushed to hear many better instrumental records this year.