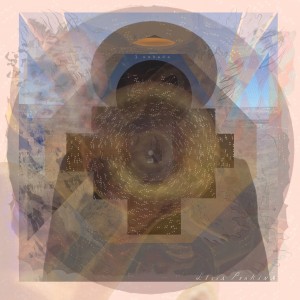 It has been six long years since Elvis Perkins released his second album Elvis Perkins in Dearland and clearly a lot has changed for the Los Angeles-raised singer-songwriter. His 2009 release suggested a man looking to expand rather than streamline his sound. There were full-band arrangements, a more radio-friendly sound and slightly slick production which appeared to be an effort to attract a wider audience to his work.
I Aubade could reasonably expected to be more of the same, but instead this almost feels like a retreat from In Dearland which proves to be, for the most part, a blessing.
Self-released with no producer, this is spare, stark, lo-fi and thoroughly arresting, harking back to the haunting feel of his 2007 debut Ash Wednesday. There are times during this record where Perkins appears to be physically creaking under the weight of what he wants to express, while also giving the impression these songs are half-completed compositions.
Therein lies the conflict. Perkins delivery is heartrending, intimate, yet several tracks feel like first drafts. There are bum notes, mis-steps and random interspersions from instruments that feel like they belong on different songs.
Yet, these idiosyncratic factors are what make I Aubade such a compelling listen. Whereas his previous release attempted to showcase Perkins' strengths as lyricist and vocalist, this feels like it is designed to hide them far enough from view that the listener is required to dig for them. If you want to understand them, you have to work for it and the record certainly rewards repeated listens.
The knowing humour of 'Hogus Pogus' is a high point as the protagonist contemplates life after heart surgery, while 'I Came for Fire' shuffles its way through a pleasingly inverted campfire Blues and '& Eveline' features a glorious female vocal and elegiac string arrangement. There are weak spots, such as 'Gasolina' and 'AM' which lack any clear definition, but ultimately this is a welcome return, one which will make album number four all the more intriguing.
Words: Andrew Gwilym