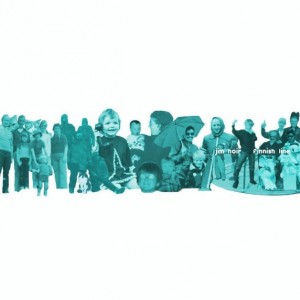 Two years between albums tends to be a perfectly reasonable turnaround for most artists, but for Jim Noir it feels like an unnecessarily long delay. After all this is the man who released 13, yes that's right 13, EP's during 2011 alone, before following them up with his 2012 album Jimmy's Show. However, this relatively long period of inactivity, during which he struggled to come to terms with the death of his mother, briefly fell out of love with music and battled the booze, has not given itself over to a complete overhauling of Noir's pleasing reworking of classic British pop-rock.
All the touchstones are still there, including the quirks which mark him out as an original in the mould of Ray Davies. Those left-turns are what make Noir such an intriguing listen. The miss-steps, and there are a couple here, do stray dangerously close to McCartneyisms, and not the good kind so expertly pedalled by Brendan Benson over the last 13 years, but Finnish Lines' charms are undeniable. It is not quite as carefree and breezy as his previous works, although the jaunty ballad 'Piece of Mind' is a thing of beauty, but that hint at a more serious edge works to Noir's advantage, it adds weight. This album feels more substantial than some of his previous offerings as a result.
'Stone Cold Room', the album centrepiece, is a clear example of this. Yes it sounds like a mix between The Beatles and The Beach Boys but it is a long way from being lightweight pop. It ranks among the best material Noir has produced. No-one would wish Noir's recent tribulations on their worst enemy, but he has emerged from the fog a more potent songwriter. More serious, yes. But sometimes there is a lot to be said for genuinely felt sincerity, this is one of those times. A fine record.
Words: Andrew Gwilym