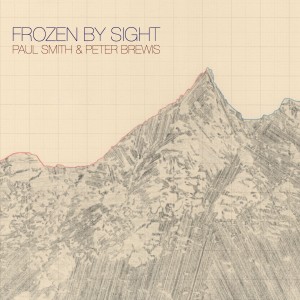 The two north-east musicians, best known for their respective work with Maxïmo Park and Field Music, offer up an unusual departure with a project based on Smith's travel writing. Originally commissioned for, and performed at, the 2013 Festival of the North-East, the 12-song collection now surfaces as an album proper.
Rather than Maxïmo, or Brewis' litany of projects down the years (I have fond memories of Electronic Eye Machine in particular, from my time at Sunderland University), the project is probably closest in tone to Smith's 2010 solo debut Margins – on which Brewis and his brother David assisted on production (David Brewis also co-produces here). That Margins was also issued as a special edition, Thinking in Pictures, tucked into a book of Smith's polaroid photography gives a pointer to his taste for exploring art beyond solely a musical palette.
Backed by Maxïmo's energy the Teessider is an effective and engaging frontman, and their debut A Certain Trigger demonstrated on the superb 'Acrobat' that an occasional sparser arrangement can be a highly effective showcase, but his distinctively accented singing-speaking voice is not always strong enough to carry such an approach for a full album.
Brewis' musical arrangements, particularly the arresting moments provided by Ed Cross' string quartet, flow along nicely and the overall mood set is a pleasant enough backdrop but as an album to engage with, it sadly proves too samey and becomes bland after a while. 'Perth to Bunbury' is a highlight and 'Trevone', honouring the attractive Cornish village (all the song titles reference the places that inspired Smith's words), builds to a soaring climax but, at least on an immediate level, the album does not do enough to grasp the attention and may have made more sense in its original form as a festival curio.
Words: Tom White