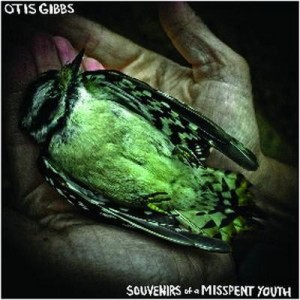 The country blues intro of 'Cozmina' is a great setting out of the stall for Otis Gibbs' seventh album. The twanging banjo and the gliding strings are deliciously palatable. When Otis' well-torn and whiskey-­soaked voice enters and the song becomes something completely different the attention is completely captured. The desolation of his voice when it first comes in is powerful and appealing. It's a magnificent way to kick off the album, and anyone who hadn't encountered Otis before but was a fan of the genre would be melting into the arms of this song.
But it's only the beginning. 'Ghost of Our Fathers' is a lovely slice of summer blues, and a great soundtrack for the warmer months. In fact, as the album progresses you realise you have a brilliant companion for the whole summer. The sun coming through the leaves, as a cool breeze blows and the heat drives people to find the shade. These songs are loveable and very well constructed. Almost a perfect summer cocktail.
Gibbs' voice is both familiar and soothing and along with gently sweeping instrumentation it almost works as a paint brush working its way across a canvas, painting a sun kissed landscape of any place the listener really wants.
The tone of the record is consistent (maybe the highlights are the early tracks), but perhaps that leads to the only complaint here – that there isn't enough variety to have the impact possible. As sweet and likeable as it is it doesn't really go anywhere. It paints the sweet image and leaves.
Perhaps if it were more of a short film (taking us on a journey) than a fixed painting Otis Gibbs would have really made something to last. As it is, here is a very enjoyable album, but nothing more. Definitely worth checking out.
Words: Dominic J Stevenson