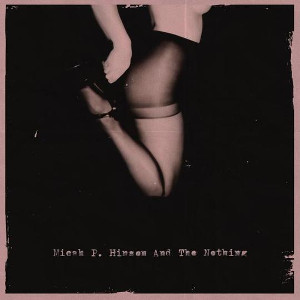 'How Are You Just a Dream' flings the doors open on …And the Nothing setting a shouty, pissed-off tone that's not what long-term fans of Hinson will be expecting. You'd be forgiven for thinking you'd put the wrong CD in the machine. "Do I seem fine to you?" is the regular, grumpy refrain of this storming first track, characterised by massive guitar solos and big, thrashing drums.
And then, like an exhalation, the slide guitar and piano take over and maintain control over the rest of the record. 'On The Way Home (To Abilene)' returns to recognisable Micah P. A fragility immediately replaces the rage of 'How are You Just a Dream?' with doubt, rejection and squealing, anxiety-ridden strings changing the tone wholesale.
Next comes a waltz, 'The One to Save You', in which we are convinced that he's not the one to save anyone at all, and the rest of the album unfolds in classic, gorgeous Micah P. Hinson style.
The emptiness implied in, and strange grammar of, the the album's title, in which Hinson is associated with and the Nothing (previous meaning-filled titles include …and the Pioneer Saboteurs and ...and the Red Empire Orchestra) can be related to the traumatic few years Hinson suffered following a car crash in Spain in 2011 that almost – terrifyingly – lost him the use of his arms. The songs were written and roughly recorded before the accident, but mastered and formed into an album while he dealt with the aftermath.
There's loss, despair and violence: babies biting breasts only to grow up and be terrorised by fathers with whips and sharpened axes on 'The Life, Living, Death and Dying'. There's the yearning country classic 'The Same Old Shit', which pairs upbeat slide guitar and saw-playing with the very reasonable concern that life may never get any better.
Micah P. Hinson and the Nothing is an enthralling assault on your expectations, rolling bluegrass, country, rage and worry into a strangely joyful package. You probably can't imagine that, so I recommend you listen to it instead.
Slide guitar, saw, piano,