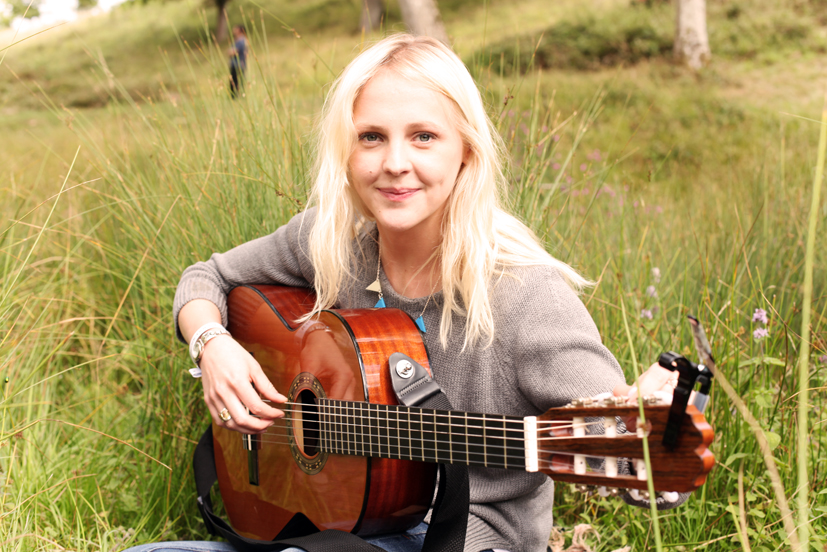 Storytelling's pretty key to what we like here at FFS, and opting out of words mainly seems like a waste of time that could be spent having your heart broken by Caitlin Rose, or mended by Johnny Flynn.
In spite of that, we think that it was a very good idea of the BBC's to mix some pop people with a proper orchestra at Prom 40. We listened to some noises we'd never otherwise have heard, interspersed with a couple of things we already knew and loved. The Stranglers (of 'Golden Brown' fame), Cerys Matthews and the constantly astounding Laura Marling took turns joining the London Sinfonietta onstage to perform reworkings of their own songs and (in Ms. Matthews' case) favourites of medieval King Henry V.
Parts of the evening were more successful thank others: The Stranglers were as commanding as you'd expect but finale 'Golden Brown' felt more messy than it should – a near-perfect pop song that didn't especially benefit from added depth and complexity and a bit of confusion around time signatures.
Cerys Matthews was a quietly ecstatic stage presence, epitomising all that makes her a pioneer of incredible sounds by choosing a 15th century pop hit and following it with a reinterpretation of 'Blueberry Hill', made famous in the (nineteen) fifties by Fats Domino.
The classical pieces were varied and adventurous, likely debunking the assumptions of many who assume that classical music is all soothing pastoral background music. We weren't there for a lesson though, we were there for Laura.
Marling played an absolutely incredible eleven minute piece, opening with a solo rendition of 'I am an Eagle' which evolved smoothly through a swelling accompaniment from the woodwind section of the Sinfonietta into a grand, exciting, delicious reworking of 'Breathe'.
Of the orchestral arrangement Marling said:
"I have the song in my head, and how I wrote it and how we arranged it in the studio, and Anna Meredith (who's arranged it) has gone somewhere quite unusual with it actually. It was completely not what I thought it was going to be but it's brilliant."
It was full-fat Laura Marling with a smorgasbord of trimmings which is well deserving of your time, even if you're not much interested in the rest of the evening.
The whole show's available to listen to until 20th August on iPlayer. If you'd rather just listen to Laura, though, skip to 1:59:00.
There's also a gallery of spiffing photos from the evening on the BBC website.