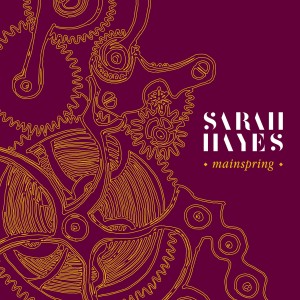 When Louis Abbott was explaining how Admiral Fallow's second album had come to have on it so many new sounds, he told us it was because his bandmates continued to surprise him with their array of abilities. And just in case you didn't believe him, their multi-instrumentalist and multi-talented Sarah Hayes has recorded her first solo EP Mainspring to reveal a whole new side.
If Abbott's distinctive vocals have always given Admiral Fallow's music a clear Scottish sound, Northumbria native Hayes has gone back to her own roots with these four songs, a well-balanced selection of traditional folk sounds that do more to recall her old neighbours the Unthanks than anything she has done with her current bandmates.
She makes the Cape Breton favourite 'When I First Came To Caledonia' her own, no doubt sung with a head full of memories of her own journey north, and then picks up her flute for the beautiful 'The Convergence/Mitt i Juli' – a musical meld with accordion player Hannah James.
The traditional Northumbrian poem 'The Old Fisher' is wonderfully delivered a cappella before Hayes combines three jigs for the closing 'Fink IV/Kathryn's Favourite/Catherine Kelly's'. It makes for a tantalising glimpse of what more she might be capable of, and should give Mr Abbott plenty to think about as he writes Admiral Fallow's third LP.