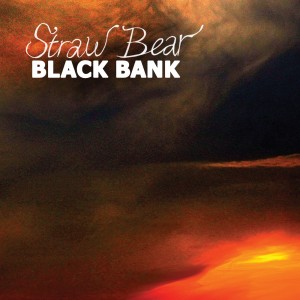 I thought the banks were skint? This one seems to be full to bursting, with a remarkable range of ideas and styles filtered through layers of Fenland folk oddity.
Generally speaking the tone is gentle folk-pop, not dissimilar to The Crookes, and like the Sheffield quartet, their lyrics take them into some unusual territory – not least the anger at an oversexed bin-raking animal which fires 'Urban Fox', culminating in a passage of Scottish-accented snarling at "the filthy f**ker".
The eponymous heroine of opener Kitty is a thwarted artist and could feasibly be the same character described in 'She's Inimitable', while 'Snobbery' has a touch of Morrissey's verbose world-weariness about it ("I know she is your best friend, but I've never like Rochelle/ Or the way her clothing smells").
On 'London Needn't Be The Centre Of The World', they attempt to educate a capital-absorbed hipster in the delights to be found elsewhere in these fair isles. 'Cocker Pug', with its series of dogs as metaphors for human archetypes, is utterly silly but entertaining nonetheless and the album finishes with a two-and-a-half-minute punk song in 'State Of The Nation'.
Best of all, though, is 'Quartermaster'; a sci-fi sea shanty, an improbable meeting point between Bellowhead and the novelist Robert Rankin – whose "steampunk sequel to the War of the Worlds", The Japanese Devil Fish Girl, it strikingly echoes.
Quirky, exploratory and inventive, this is the sound of five people simply having a whale of a time and hoping you might come along for the ride – possibly on the 'Quartermaster"s steam-powered skyship. You should, too, you'll enjoy it.
Words: Tom White