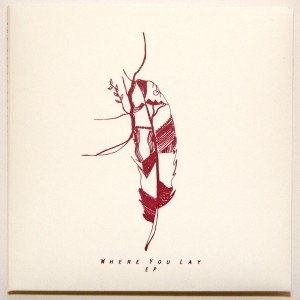 First and foremost, what grabs you when a Paper Shades song strikes up is the beauty of the harmonies between Sarah Dollar and Jon Rixon. It's not a sound that's going to get old in a hurry, and as soon as Jon chimes in behind Sarah for the chorus of 'Follow Me' chances are this EP will already have you in its grip.
It's the first new material since our new bands panel ran the rule over them back in November 2010. In the intervening time they've done little to meddle with their simple but effective formula, though looking back at the influences they sighted then – Mumford & Sons, Fleet Foxes and Nick Drake, we're going to say its closest to the latter, with a simple, pastoral sound at the heart of these recordings.
The beauty of their voices would be enough to carry it alone, but there are added flourishes too – the aching strings of 'Friend or Foe' or the pulsing rhythms of 'Light of the Day'.
Almost two years on since we first found them, we can only hope they don't keep us waiting this long again.