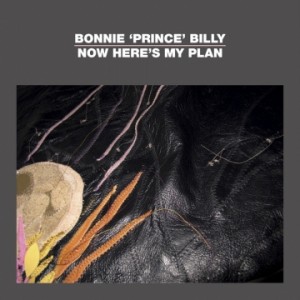 I sometimes wonder what it would be like if modern songs were given the kind of interpretative renditions born by traditional music – if more cover versions consciously shaped meaning, like Bellowhead, rather than merely adapting style, like the Mystery Jets A'cappella.
Enter Now Here's My Plan, the new EP by Will Oldham, under the guise of Bonnie 'Prince' Billy. The record accompanies a six-album re-release by the singer (out next week), and presents new versions of a song from each. We're not talking remastered material here, we're talking re-imaginings, new arrangements, whole new areas of meaning.
The tone is often one of triumph, especially when the original track has been bleak. The viewpoint in the obsessive confessional 'After I Made Love to You' is, for example, made more sympathetic, reborn as a love song, characterised by crass richness rather than perversity. 'Three Questions' is no longer a desperate, unrequited plea for affection – but a dialogue with a female vocal answering back in delicious duet.
Perhaps the EP's biggest surprise – and most rewarding risk – is the new version of 'I See a Darkness' – a surely untouchable classic, any return to which should speak of the same inherent folly as covering Joy Division's 'Lover Will Tear Us Apart'. But it works: a foot-stomping, country and western barn-stormer version of the song – a version where 'Do you know how I much I love you?' becomes the song's tagline, instead of its title. It's now a song whose focus is salvation, not trouble, and one that confirms the inherent optimism of the original.
For all intents and purposes, these are new songs, ones that answer their originals on new terms. There is no deep meta-artistic trick going on here -Oldhamis not talking to the past or to himself: he is talking straight, head-long, unblinkingly, at us.
Words: Tom Moyser