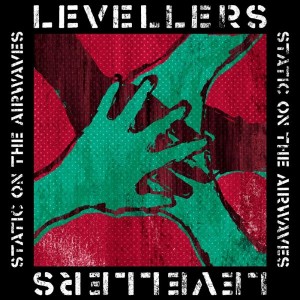 Mark Chadwick, Simon Friend and co are among the originators and the great survivors of the folk-rock crossover and, now more than two decades in, have produced an album to rekindle memories of their glory days.
The brief opening title track serves only as an extended intro to the superb We Are All Gunmen, a wide-ranging political salvo which stands comparison to the classic Hope Street.
After The Hurricane and Our Forgotten Towns – the latter a short sharp shock driven by dramatic, discordant fiddle, and possibly the best offering on the album – suggest between them the influence of Jon Boden on proceedings, while Raft Of The Medusa and Mutiny deal with true-life historical tales and occupy more traditional folk territory.
It would be remiss, though, not to discuss the riotous closing track The Recruiting Sergeant at some length. A reworking of a traditional Irish song, it focuses on a soldier at war in Afghanistan with a picture of his loved one in his pocket to see him through the horrors faced day after day. A powerful and universal sentiment explored by everyone from American veteran Tom Russell to rising Teesside indie-rockers Young Rebel Set, it is offset against intervening segments in which Friend's vocals sound like a sweary Chas Hodges. It's a classic Levellers stomp, though, with Czech collaborators Divokej Bill adding to a party atmosphere which will be well worth experiencing at this summer's festivals.
Words: Tom White