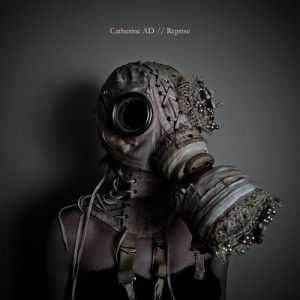 With a handful of EPs under her belt an a mini live album, Communion, to which the NME attached cult status, Catherine AD has built up a fair amount of expectation for her debut full album. But that project got put unexpectedly on hold when she suffered a hand injury which left her unable to play the piano for five months.
The result of what must have been a period of frustration and boredom is another little mini-album, a further teaser for the final act, as Catherine tackles a diverse set of covers ranging from Friendly Fires to Nina Simone via Fleetwood Mac and the Magnetic Fields.
If she was nursing an injury, there's a definite sense of healing in these soothing covers – a dreamy feel which may or may not have been assisted by some potent painkillers. There's no delay waiting for the effects to kick in here – instead instant relief is provided by the most striking track on the collection, the opening cover of Hurts' 'Better Than Love' on which Catherine builds a 'one woman choir' with layers of her own vocals.
Her take on Friendly Fires' Paris changes the pace with electronic drums, but its an exception rather than a rule, with the more spaced out feel returning on Bon Iver's 'The Wolves (Act I and II)', in which Catherine turns in a beautiful vocal performance even if it was always going to be a challenge to match the majesty of the original.
She also offers a stark version of The Crystal's He Hit Me (And It Felt Like A Kiss) while a closing set of older material is highlighted by her take on Nick Drake's 'Black Eyed Dog'. For a collection recorded on her laptop with one arm out of action, there's a well-polished feel to the record, and it amounts to far more than just something tossed off to fill the void of an enforced lay-off.