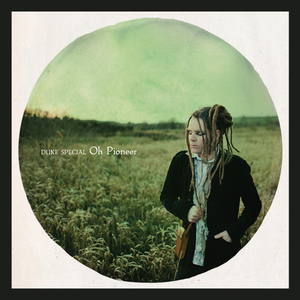 Having made his name with wonderful baroque pop, Duke Special – AKA Peter Wilson – took a diversion with 2010's The Stage, A Book And The Silver Screen, a triple album featuring the soundtrack for a production of Brecht's Mother Courage And Her Children, "the songs of Huckleberry Finn" and a collaborative album based on the silent films of Hector Mann.
In the sleevenotes to Mother Courage, he wrote "I thrive on these kinds of collaborations and left turns… I don't think I will be the same again (in a good way)". True to his word, his next release was an album of the songs of Ruby Murray (and accompanying documentary), followed by the photography-inspired Under The Dark Cloth.
Finally, though, he is back with a relatively conventional album. I say 'relatively' because, well, he's still Duke Special. His classic Songs From The Deep Forest set made perfect sense when sumptuously backed by the Ulster Orchestra, and his new offering is as rich and intriguing as ever. Cheekily-titled opener 'Stargazers Of The World Unite (A Love Song For Astronomers)' and 'Punch Of A Friend', an oddity of a lead-off single, set the tone but the album steps up a notch with 'Snakes In The Grass' and possible stand-out track 'Condition', a maze of contradictions laced with equal measures of darkness and humour.
Perhaps better still, though, is the deliciously sinister 'How I Learned To Love The Sun', in which a sinner recounts his "wanton deeds" and his subsequent coming clean, and which showcases Wilson's songwriting knack to the full.
"They said I'd never change," he sings on closer 'Twice Around The Island', contrary to his own claims two years ago, "but look, a new horizon". His horizons are unlikely ever to extend to huge mainstream success – it is doubtful whether he would aspire to it – but a superb album should grow his extensive cult following.
Words: Tom White