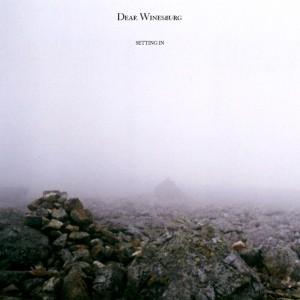 To record their latest EP, Dear Winesburg have stripped things back. The five-piece have, in effect, become a two-piece. Chris Kreinczes leads proceedings with his guitar and vocals, but it is the haunting violin of Emma Kraemer which is the star of the show. This record serves as a showpiece for the results of a new experiment, with Kraemer recording multiple violin takes, one over another, without being able to hear what went before. And the resulting overlaps work beautifully.
At once sparse yet lush, the record conjures up the Willard Grant Conspiracy at their finest – an impression only reinforced by Kreinczes' gruff vocals. Dear Winesburg may hail from London, but there is a definite American feel to this record, of vast landscapes and endless horizons. Lyircs inspired by the mid-Western novelist Sherwood Anderson only add to the atmosphere.
From the stirring 'Way Back Home' to the very stark closer 'Before The Grass' there is some affecting music here, evoking a rich atmosphere and giving the most clear statement of Dear Winesburg's talent yet.