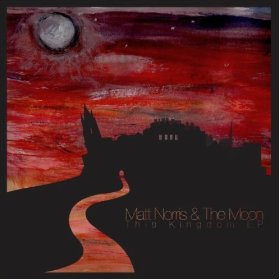 Everything about Matt Norris & The Moon's music makes sense to me: modern, Mumford-esque arrangements with Nizlopi vocals and tunes that sound rooty and traditional, like Wheeler Street. There are flutes, trumpets, acoustic guitars – if I listen hard enough I can probably just about hear something that sounds a little bit like everything I own that, deservedly or not, bares the word "folk" as its default genre on media playing software.
This is not because Matt Norris & The Moon are "generic" in any derogatory way, but because they are a hybrid, of folk and more folk. Of old folk, and new folk, guitar-led folk and song-led folk, of the world and their native Edinburgh. The trick is balance. They don't sound like a hybrid because their hybridity is cunningly disguised behind gorgeous harmonies and ingeniously simple lyrics. And with The Kingdom only being a four-song EP, that spell never gets a chance to be broken.
Matt Norris & The Moon do a lot without seeming to do anything at all, like the moon of their name pulling the tides without seeming to make any effort through the night sky. They're subtle. The reason you won't notice how much they're doing is because they do it well and, above everything else, they make it make sense.
Words: Tom Moyser