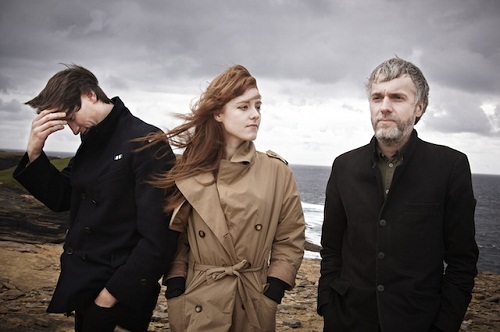 When a long-dead woman called Betty Corrigall comes to you and tells you to make an album about your shared home of Orkney it's a difficult thing to ignore. When this happened to Erland Cooper he didn't ignore it, but instead rounded up musicians Simon Tong and Hannah Peel and then, armed with a list of titles suggested by Betty, decamped to Orkney. They returned with an album of stunning beauty that seems to evoke the islands in every note.
Erland notes how, because of the inspiration for the album, it was definitely necessary to take a trip to Stromness to record it – "It was important to actually spend time in that place together rather than just being reflective individually. The weather, isolation and beauty of the islands helped dictate the sounds we were putting together and playing with." Ah yes, the weather -a force to be reckoned with on any Scottish Island. For Simon, who was not so familiar with Orkney, the effect this might have on them and the making of the record quickly became apparent: "We were at the mercy of the weather- it dictated what we could do and couldn't and we had to work around it!" Hannah, however, claims that time spent in Donegal prepared her for the wind, saying, "It's very inspiring to work there even if you can't step outside!" Simon agrees: "You can see the attraction of living in a beautiful remote part of the British Isles. It's very inspiring for an artist." They also describe how they both "fell in love with the place."
The sense of place and its history is clear all through the album, from the Orcadian place names given to Erland by Betty Corrigall to use as song titles, to the story of the woman herself. As tragic as any Celtic tale of a thwarted life, Corrigall killed herself in the late 1770s after the abandonment of her father for a life at sea and then becoming pregnant out of wedlock. Had this album been recorded anywhere else it clearly would have been very different – The Magnetic North didn't just work alone but endeavoured to get the community involved with their project, and the album boasts vocals from the Stromabank pub choir.
From the beginning of 'Bay of Skrall', on which the vocals call like a siren and drag you into the deep of the album, to the last track, 'Yesnaby', this in an intriguing record full of beauty but with a sinister, dramatic edge drawn from history and folklore. Erland and Simon are both hopeful that this "travel record" might encourage people to try Orkney themselves. "Maybe people will visit the different place names in the album and listen to the music as they travel around!" That sounds like a great idea to us.
Catch The Magnetic North on June [email protected], UK – St. Magnus International Festival
words: Ealasaid Macalister