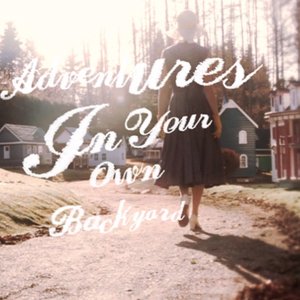 Falsetto voice, piano, experimentation… It's all been done before, right? What with the Jeff Buckleys, the Rufus Wainwrights and the Bon Ivers, there really isn't much room in the market for more. Anyone looking to venture down a similar path would have to be truly excellent to make any kind of mark. Luckily, Patrick Watson's fourth album is indeed truly excellent.
After long periods spent on tour following their Polaris Prize win in 2007, Watson and his band decided to return home and have adventures in their own backyard, recording this album entirely in Watson's Montreal apartment. Despite this home-made ethos, it's definitely not sparse. In fact, it sounds like they crammed an entire orchestra, plus a few extra trumpets, an organ, grand piano, small backing choir and Jonny Greenwood into his place (which I like to imagine as a tiny bedsit, just to complete the picture). The sound is expansive, yet constrained, like a memorable film soundtrack. There's plenty of interesting instrumentation and time signatures, but they're dealt with delicately without a hint of excessive flamboyance. Rufus, honey, take note.
The star is Watson's voice, sweet and precisely enunciated, enchanting and ethereal on standout songs 'Into Giants', 'Lighthouse' and 'Noisy Sunday'. The instrumental tracks just don't quite hit the mark, though they're a not-
unpleasant filler. Adventures In Your Own Backyard is pretty much the perfect album to listen to while lying on your bed late at night, in the dark, using decent headphones. If you want, you can try to make out the moments when you can hear a door shutting, or a floorboard creak. Or you can just let the sweetness wash over you while your thoughts drift. Well, that's what I've taken to doing every night for the last few weeks. I recommend you try it too. It's beautiful.
Words: Natalie Roberts