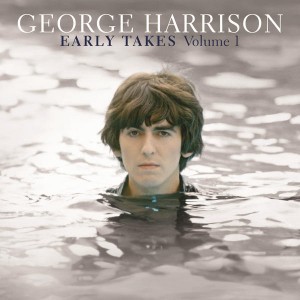 George Harrison's All Things Must Pass was a monster of an album is almost every sense. First unleashed on the world in November 1970 as a triple LP, marrying Harrison's beautiful compositions with Phil Spector's wall of sound, it arrived as a huge statement from the Beatle people had known the least. Nobody put it better than Harrison himself when he said: "I didn't have many tunes on Beatles records, so doing an album like All Things Must Pass was like going to the bathroom and letting it out." The reception it received is perhaps best described as shock and awe – shock that Harrison had such a stockpile of material that had never made it on to Beatles albums, and awe that it was so damn good.
And so it has stood ever since as the defining account of Harrison the solo artist. But as part of Martin Scorsese's documentary project George Harrison: Living In The Material World, old demos and early takes were unearthed that offer us an entirely different vision. In a similar way to how 2003's Let It Be…Naked stripped away Spector's influence from the Beatles' grand finale, so Harrison's solo work is unmasked here (albeit with the key difference that Spector's input on All Things Must Pass has generally only attracted praise, rather than the criticism of his overbearing production on Let It Be).
It's easy to be sceptical about the merit of a collection of demos and early takes for such well known songs 40 years on – and the fact it is only half an hour long and already labelled volume one so the rest are surely coming in a matter of time hardly helps – but the raw beauty of these recordings will soon win you over. Harrison's humility shines through in the simplicity, not to mention the way he almost nervously asks, "Anything you want to change or say?" after delivering an early take of Bob Dylan co-write 'I'd Have You Any Time'.
There are also covers of Dylan's 'Mama You've Been On My Mind' and the Everly Brothers' 'Let It Be Me', while we hear the big, booming 'Awaiting On You All' was first imagined as a piece of guitar-driven power-pop. The highlight is saved until almost last, as Harrison's demo of 'All Things Must Pass' shimmers with a humble beauty that no wall of sound could ever contain.