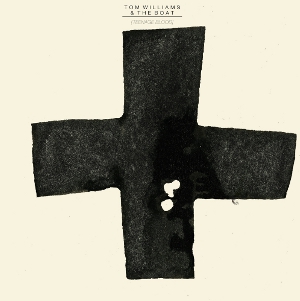 It's been four years since I first saw Tom Williams & the Boat perform on a mini BBC Introducing tour of Kent – the moment I chose to probe the band using my rookie work experience reporter technique and an inadequate plastic dictaphone. In the time since, they've been working away, building up a national profile, getting playlisted with tracks from their first self-released LP, Too Slow, on BBC 6 Music and gathering a loyal following – not bad for a band from Tunbridge Wells.
Teenage Blood is the band's second full length release in two years, a sign that the band certainly haven't rested on their laurels and allowed the momentum built by strong singles such as 'Concentrate' to subside. This time the project has been funded through Pledge This! Site donations – the band offering music lessons and home-baked cakes in return for varying amounts. It's not the most orthodox of methods (although high profile artists such as Emmy the Great have chosen similar routes to a great degree of success), but it does suit the band's self-starting image; how many other Kent bands can you name from the last few years? How many venues? It's hardly the most progressive of music scenes (as a former resident, I'd controversially say it doesn't have one as such).
The question is, as you'd expect, is whether its any good! Arguably less angry than their debut, Teenage Blood still has a delightful array of angsty guitar-heavy tracks (although he might not say it himself, Williams excels at mighty, moody numbers, on this record spitting glorious bile on 'Little Bit in Me' and lead track 'My Bones'). The showcase of vulnerability apparent in 'Summer Drive' and stand-out number 'Trouble with the Truth' is a development necessary for the band to move on from Too Slow. Without them, I'd be inclined to call the record more of a sequel than a standalone album. The clean production values and folk-rock instrumentation a trusty formula that the band has stuck with – unsurprising considering their fresh profile.
Like I said before, not bad for a band from Tunbridge Wells. In fact, not bad for a band from anywhere.
Words: Frankie Ward