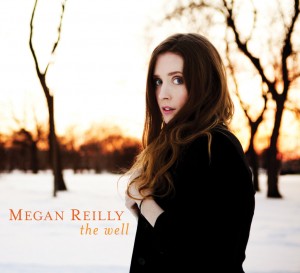 We weren't remotely familiar with Megan Reilly until first hearing 'Sew The Theads Into Your Heart' and falling for it pretty much straight away. That means we can't do anything like tell you where this album might sit alongside the two records that preceded it, nor if any discernible difference in her sound has developed in the six years since 2006's Let Your Ghost Go.
What we can tell you is that if you, like me, have a weakness for a gorgeous female twang and some country-flavoured alternative indie, Megan Reilly might just be your gal. Working in a similar seam to Kathleen Edwards and Neko Case, the Tennessee-raised New Jersey transplant delivers that sort of lush, warm country sound you want to wear like a blanket.
One thing we do know happened during that lengthy absence (other than that she started a family) is that Reilly recruited guitarist Jim Mastro to her band and the move pays dividends as his outstanding fretwork adds a rich layer of depth to the sound.
'Sew The Threads' is the clear attention-grabber here, but there are plenty more rewards to be found. 'The Lady of Leitrim' is the story of Reilly's grandmother emigrating to the States from Ireland, and of her grandmother's sister who joined her on that journey as a child, but would go on to battle mental illness and die at a young age. It makes for a painful, haunting song. John Wesley Harding duets with Reilly on 'The Old Man & The Bird, a Harding-penned acoustic song which offers an excellent change of pace at the midway point, but it is the wonderfully warm electric sound that makes this album shine. Like so many modern country-tinged albums, it comes with a thick layer of polish, but nothing that diminishes the strength of these songs.