Oh my, oh my. A new Richard Hawley album is always something to get excited about, but Sheffield's most restless talent has really excelled himself this time. Whereas each of his solo records to date have delivered a stark beauty, a spare sound full of space and longing, new record Standing At The Sky's Edge is the moment that gradually building wave finally crashes against the shore, unleashing altogether different forces as Hawley delivers a psychedelic wall of sound that will knock you off your feet. This lead single is just the beginning.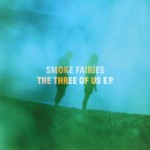 The Smoke Fairies' first single from sophomore album Blood Speaks signals something of a change of gears from the Sussex duo. Where their debut was steeped in meandering rhythms that spoke of their wandering souls, 'The Three of Us' is a much more direct assault on the senses from a band finally settled in one place. But this is not any kind of change to be feared. Fans of their bewitching sound can rest assured the effect is still in full force, and the pounding drums and urgent chorus only reinforce their power.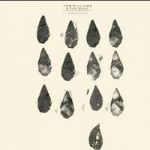 'Teenage Blood' once again shows why Tom Williams & The Boat's sophomore album of the same name is so eagerly anticipated as we close in on the release date later this month. The darkly comic lyrics ride another catchy tune that positively stomps along with all the toe-tapping that usually insues in such situations.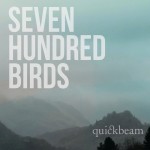 'Seven Hundred Birds' is the debut single of Glasgow's Quickbeam. Originally formed back in 2010 by minimalists Monika Gromek and Andrew Thomson, they subsequently had their sound filled out considerably by the addition of Nichola Kerr, and together they make those soft, sweeping dream-like soundscapes the Scots seem to be so good at. If this first single is a sign of things to come, they will certainly be a band to keep an eye, and an ear, on.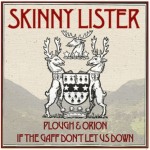 Skinny Lister make their debut for Sunday Best Recordings with double AA side 'Plough & Orion/If The Gaff Don't Let Us Down', the first taste from forthcoming album Forge & Flagon. Given the band's tireless work rate saw them play 30 festivals last year while they have also embarked on hugely successful tours across the United States, the expectations are already high and this single offers further encouraging signs. 'Plough & Orion"s understated melodies will slowly work their way into your subconscious before you fully realise what is happening, while the more traditional stomp of 'If The Gaff Don't Let Us Down' shows their ability to switch gears pretty seamlessly.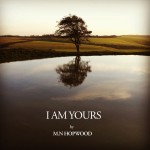 M.N Hopwood has teamed up with Petra Jean Phillipson to record his debut album And To This Year, and here we get the first single 'I Am Yours'. He's not going for a big, brash announcement of his arrival, but give this brooding song a little time and you'll find it's well worth getting to know. Hopwood's deep, resonating voice leads the gently picked guitar on a deeply atmospheric record captured wonderfully in the accompanying video.
Okay, time to indulge my love of good ol' southern twang as Megan Reilly returns with her first album in five years, The Well, trailed by single 'Sew The Threads Into Your Heart'. The opening bars could have you thinking this is just another middle-of-the-road female vocal country song, but Reilly has more about her than most and instead this songs twists and turns, driven by her powerful voice.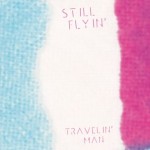 Still Flyin' return with the first cut from sophomore album On A Bedroom Wall and 'Travelin' Man' is a delicious slice of sweetest pop. Piling sugar-coated melodies and Sean Rawls' silky vocals onto 80s style synth pop, our only reservation with a song this smooth is that it might just rot your teeth.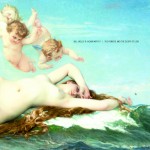 And finally… As random cover projects go, Bill Wells & Aidan Moffat may have reached new heights with 'The Powers and The Glory of Love', which brings together the three different 'The Power of Love's – as originally sung by Frankie Goes To Hollywood, Huey Lewis & The News and Jennifer Rush – into one medley, throwing in Peter Cetera's 'The Glory of Love' at the end because, well, why not? Originally conceived in a late night twitter debate, the results cannot help but bring a smile to your face as the pop classics are stripped back to their barest bones and delivered in a typically dour style. We wouldn't necessarily recommend an encore, but as a one-off single, this could well attain cult status.