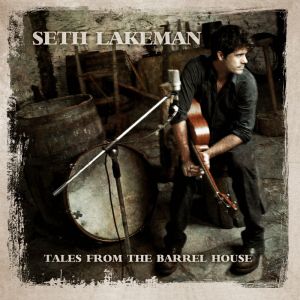 Tales From The Barrel House is much as you would expect from a Seth Lakeman album. His old folks tales and traditional themes are punctuated by frequent fiddle breaks and often punchy drums. Often minimalist instrumentation allows Lakeman's strong vocals and fiddle playing to lead the way.
There is a sense of space running through this album that serves as an embodiment of the open English countryside and allows you to escape to the kind of places where Lakeman's songs are set. 'Blacksmith's Prayer' tells the tale of a dying art from the point of view of one who practices it and sees his life work becoming obsolete around him, while 'Salt From Our Veins' transports us to the open sea with the sailors who call it their office.
'Brother of Penryn' is the highlight of album, the story of a prodigal son returning after seeking his fortune on the seas, but featuring – like all good folk stories – a sinister twist.
I first listened to this album while walking through the park in the recent unseasonable warm spell we've been enjoying, and I can't imagine a more apt location for an introduction to an album that evokes the outdoors and the countryside. This album will delight Seth Lakeman's fans and win him some new ones. It's a fantastic body of work which draws you in and transports you to another world.
Words: Eala MacAlister