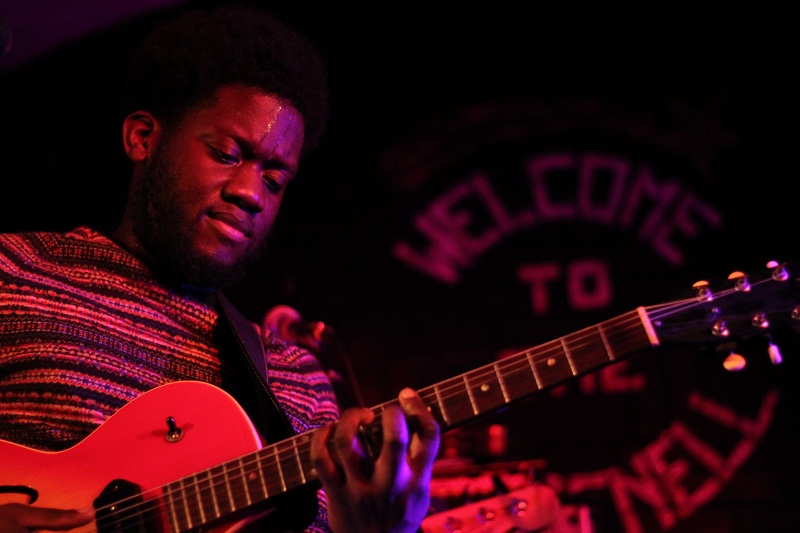 There is a very real sense of expectation as queues snake away from the front of the Brudenell Social Club. Expectation not only that inside will be considerably warmer than the freezing winter temperatures of the car park, but that we might be about to see someone special.
Since Michael Kiwanuka first wowed us with his Tell Me A Tale EP at the start of the summer, momentum has been building to the release of his debut album, due next month. Three well received EPs preceded Kiwanuka topping the BBC's Sound of 2012 poll, so we're all here to see what this 24-year-old Londoner has planned for his next trick.
But as I stood in line, I still needed a little persuading. I fell, and fell hard, for 'Tell Me A Tale', loved 'I'm Getting Ready', and liked 'Home Again' plenty, but the second side of that third EP somehow sowed some seeds of doubt.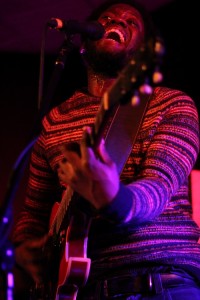 Not that there is any question about the basic tools at Kiwanuka's disposal. His rich, warm voice seems beyond his years, while the band he has assembled may be motley in appearance but they are tight in arrangement. What I need to know is how deep his collection of songs goes.
I need not have worried. The influence of Kiwanuka's hero Bill Withers shines through on set opener 'I'll Get Along', but this is more than mere pandering, while the band open up fully on 'I Need Your Company', taken from that debut EP. Album track 'Always Waiting' delivers plenty of soul before Kiwanuka launches into the songs that made his name, explaining that 'Tell Me A Tale' was something a songwriting departure for him, leaving him nervous when it became his first release and the song that would first define him.
'Bones' could well be his next single, a bright, breezy pop song while Rest matches its name, coming on soft and slow. By the time he gets to 'Home Again', its apparent Kiwanuka has a full range of songs to make that debut album one genuinely worthy of the expectation placed on it.
Kiwanuka closes with a cover of his hero Withers, but chooses the lesser known 'I Don't Know'. "A lot of people don't know this one so I might start introducing it as one of my own," he says with a cheeky grin. But it says plenty that he might just get away with it.