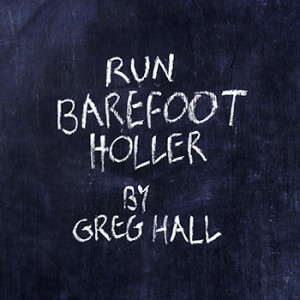 An American-sounding Londoner, Greg Hall has built up an impressive list of film and theatre collaboration credits and now emerges blinking into the spotlight with a debut album in his own right.
'This Ain't Love' and 'Falling Rain' – both of which may be familiar to fans of Shane Meadows' 'Le Donk' and 'Scor-Zay-Zee' – are sandwiched between arguably the album's highlights, the Spanish-tinged 'Only Be Lying' and the sinister 'He Robber' , in a strong mid-section to the 10-song album.
The laid-back title track opens proceedings and sets a tone which is largely maintained until imaginatively-titled album closer Instrumental, but with the aforementioned pair providing enough variation in a brief offering (the 10 tracks clock in at just 34 minutes).
This is a hugely promising start from a young man finding his solo voice, and I for one will be keeping an eye out for his next move.
Words: Tom White