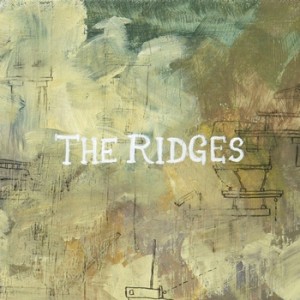 The Ridges call their music "orchestral folk rock", and they'd very much like you to believe that that's true. The opening track on their self-titled mini-album (as an aside, what makes a five track mini-album different to an EP? Answers below please) certainly seems to suggest that status too, beginning as it does with a classic sound of sophistication – various stringed instruments are gently tuned until they conflate into a single sound. An undulating wave of minor-key sweeps then suddenly becomes the forceful, sea shanty-esque drama of 'The Insomniac's Song'. It's an impressive start from the Ohio three-piece (who, necessarily, have employed a large number of guest musicians to make the record); a statement of intent that, unfortunately, is never followed through.
You see, despite what the band want you to think, this is not orchestral folk. This is pop music in vintage clothing. Despite the fact that the album was recorded in the mental asylum after which the band is named, despite the affinity for strings and harmonies, and despite the apparent leanings signified in the first track, this is all still soft rock at best. Not that there's anything particularly wrong with that. The call-and-response verse structure and overblown chorus of 'Overboard', percussive soft-rock rise of 'War Bonds' and, most noticeably, almost dance-like beat of 'Not a Ghost' are eminently catchy and certainly well-executed.
The problem lies with the fact that that The Ridges is, at its core, almost completely insincere in its appropriation of folk techniques to dress up the record. Defining your band is one thing, proving that is quite another. No matter how many unconventional instruments (pop-ularly speaking) you may use, if your singer not only sounds like but composes like Adam Levine from Maroon 5, you just have to acknowledge your pop influences. And, once you've realised that this is essentially a pop record, it's impossible to dislodge from your head. Even 'The Insomniac's Song' bears the hallmarks once you relisten – amongst the shimmering cymbals and  expressive violin work, Victor Rasgaitis' compulsion to apply his best Mariah Carey warbles to the crescendo shines through.
The Ridges therefore face a dilemma. They clearly know how to construct a pop track as well as a folk one. They understand the needs of both, but what they don't understand is how to reconcile them – and it shows. As it stands, their work is stamped with one style appending the other, to the effect that at best it's unnecessary and, at worst, cynical.
Words: Joe Skrebels