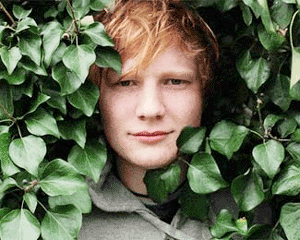 Seriously deft on the loop pedal, with the voice of a choirboy-turned-rockstar and a guitar that hasn't left his side in years, it's not hard to see why Ed Sheeran's show at the Boileroom sold out in less than twenty-five minutes.
It's quite clear from the hours FFS spent in Sheeran's presence that night that not only does he love guitar- led ballads, but he also loves telling stories.  Almost every single song was introduced with an endearing tale about what inspired it, delivered with a cheeky grin.
Tellingly one song was introduced with just a couple of words. 'Small Bump', a haunting and beautiful ode to an unborn child, silenced the sometimes-boisterous crowd. This, and the other songs that Sheeran previewed from his debut album +, left us counting down the days until its September release. One song in particular, 'Kiss Me', was prefaced with the request "please don't film this, I'll get in trouble with my record label." Now that is music to a fan's ears.
The Boileroom was, literally, boiling. This tiny venue was intimate to say the least, making it easy for Sheeran to connect on a personal level with his fans (murmurs of "He looked at me!" were commonplace throughout). It seemed like he was really making an effort to include everyone in the room, and it worked.
We were pretty taken aback by the number of guys at the gig, having expected a huge crowd of teenage girls waving banners in the air. FFS was pleasantly surprised to see a real mix of fans, most of whom seemed to know the words (and we mean ALL of the words) to quite a few of the songs.
Special guest Mikill Pane added an extra element to the night, joining Sheeran on stage to perform 'Little Lady', a version of Sheeran's number 3 hit 'The A Team' with a dark twist (although we know certain members of the crowd were holding their breath for a surprise appearance from Devlin…)
From a loop pedal cover of 'Wayfaring Stranger' to YouTube folk-rap hit 'You Need Me', the crowd were enraptured throughout by the raw (and pretty sweaty) talent in front of them. Not many artists can get away with "shush-ing" their crowd, but Sheeran managed to control the perspiring room as if they were a group of toddlers waiting for story time.
Audience participation was key, with the crowd being divided into two at one point and becoming "Guildford Community Gospel Choir" (even the hard boys got their sing on).
Another highlight was his encore, which he did acoustically, standing on a slightly wobbly stool in the centre of the 250-strong crowd. Not only did he play his final three songs without the aid of microphones or amps, but also he managed to rotate around throughout in order to let the whole crowd get a good view (This did leave us wondering if he has superhuman powers, as FFS was feeling pretty dizzy just standing up at this point).
On the way out We overheard a girl saying smugly: "Thank god we have tickets to come back and see him again tomorrow."  We felt some serious jealousy. More please, Ed.
(We can't believe We've made it all this way without mentioning that he's ginger… Oh, there you go.)
Emily Friend