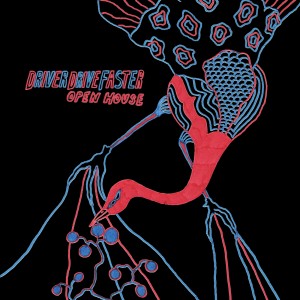 Open House is the debut album from Manchester band Driver Drive Faster, one of the first bands confirmed for this year's Green Man -when the group's true inauguration into the endlessly interwoven folk circuit will undoubtedly take place. They open their debut with 'The Conversation', which lasts about two minutes too long, setting out a deceiving stall for what is otherwise a triumph of a record.
Mildly foreboding guitar licks are deliciously layered over airy piano ballads, making the bulk of the album reminiscent of Paul McCartney during his 1997 Flaming Pie era and pinpointing The Beatles as a clear influence. The title track of the album is a highlight – 'Open House', the final song on this twelve track album, is delicate and plodding and narrates a come down to absolute perfection.
As sure as Laura Marling's third record will only serve to strengthen her place at the top of the folk tree, Driver Drive Faster's accomplished debut is certain to assure the foursome slip effortlessly between the sheets with her and the rest of the folk herd.
Words: Millie Roberts