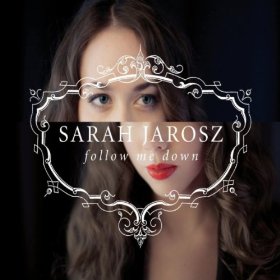 When Mumford & Sons recommend a 20-year-old banjo picker who is already on to her second album, it's got to be worth a look. And so we found Texan Sarah Jarosz who brings us the rather fine Follow Me Down. And fine is the word. Despite her tender years, Jarosz is a seriously accomplished player, and they've gone to town in assembling an all-star backing crew, including ex-Nicklecreek man Chris Thile and his Punch Brothers.
As often happens at that point, the sound begins to verge on over-produced – it will hit you from the opening bars of opener 'Run Away' that no rough edges have been left here at all. But even for those of us that prefer things a little purer, that should not detract from Jarosz's obvious talents as she puts a modern stamp on bluegrass, not least with a daring but successful cover of Radiohead's 'The Tourist'. That grabs the headlines as the most distinctive thing here, but it is not necessarily the best. She also tackles Bob Dylan's 'Ring Them Bells' with delightful results while her own 'My Muse' and the traditional-sounding 'Annabelle Lee' – featuring Dan Tyminski – are the stand-out tracks.
What happens next with Jarosz will be interesting to see. She has the talent to shine, but there is a danger that packaging her for the mainstream will take the edge off that talent. On Follow Me Down, she is just the right side of the line. We can only hope she stays there.