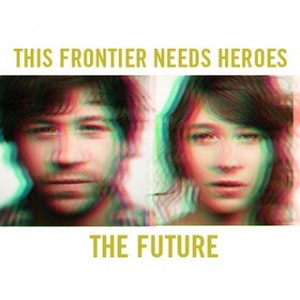 History repeats itself, which explains why you can hear so much of the past in The Future, the second album from New York brother-sister pairing This Frontier Needs Heroes. Brad and Jessica Lauretti lap up influences from two of America's great traditions, country and blues, to create their spaced-out folk. Their mournful voices, tied together by genes, create beautiful harmonies that carry the album through its largely sad collection of tales, evoking the likes of The Fitzgerald-era Richmond Fontaine and Magnolia Electric Company.
There are hints of indie and a touch of psychedelia too, more so than appeared on their rootsy debut, ensuring that the album has a thoroughly modern edge. This is The Future, after all. Even so, the album has a rustic charm, no doubt a result of their decision to abandon the studio and record it in an old school house in upstate New York. It works beautifully, the simple sound almost like a live recording which brings an immediacy to the songs.
Critical acclaim has poured in since that first release two years ago, but the commercial success is yet to follow and this album was put together on the back of donations. It's easy to believe, listening to this, that could be about to change.
:: Call this a side note, because the artwork should not really feature in a review, but the 3D cover (with glasses supplied), could not go without a mention somewhere. Nice touch.