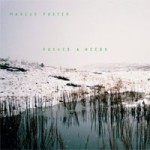 Marcus Foster – Rushes & Reeds
Marcus Foster, possibly best known for having Robert Pattinson sing one of his compositions on the Twilight soundtrack curiously reminded me of a band slightly North of his London roots; Oxford's Charly Coombes and the New Breed. But if it's warm 60's soul with lashings of crunchy sex appeal you're after, then Foster probably beats the Oxford outfit band to the crown. In Rushes & Reeds, bluesy organs, fruity brass and confident vocals come together to create a satisfying blues-funk number. It's a track that you'd have a whale of a time seeing performed in a formerly smoky jazz club, but not something that everyone will have space for on their iPod. Luckily, at under 3 minutes it never outstays its welcome.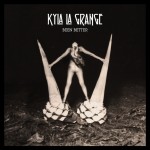 Kyla La Grange – Been Better
Rumour has it, major record labels are falling over themselves in the race to sign twenty-something Londoner Kyla La Grange. A songwriter with a rare ability to write dramatic songs without treading old ground, she's an exciting prospect for fans of big, intelligent pop numbers. Kyla's signature however, is not her intuitive lyricism, but her 'cathedral pop' sound,
a label given to her by a friend due to the choral nature of her recordings. Each number draws the listener in with the singer's borderline sugary vocals and then knocks them for six with an atmospheric, layered wall of words – and Been Better is no different. It's effect is not as instant as debut single Walk Through Walls, but a couple of listens will keep this song with you for a lot longer.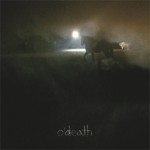 O'Death – Bugs
For fans of American act O' Death, the band' s latest single, Bugs, has been a long time coming. Released nearly a month earlier in the US than Europe, the track serves as a tasty little morsel that should tempt many an Americana fan into checking out the band's third LP, Outside. The track itself keeps things extremely short at a little over 2 minutes long, with the essential sweetness provided by acoustic guitars and a layered vocal melody that wouldn't sound out of place on a tune by The Epstein. The song transitions quickly and easily from its acoustic introduction into a fast-paced breath of joy. Tambourines and reverberated handclaps punctuate the chorus, whilst violins and a banjo keep the verses moving. Promising stuff.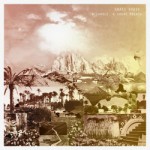 Grass House – Cradle of Short Breath
If for you, like me, doo-wop has been utterly trashed by the mechanical use of style in Glee' s overproduced chart-conquering cover versions, take a listen to Grass House' s Cradle of Short Breath and literally breathe a sigh of relief. Grass House, who claim that they aim to make 'pleasing music', certainly have done so in this single, which features lulling backing vocals (in the aforementioned style) and a brooding, baritone lead vocal. The track ferries you along with prominent, easy going bass and a marching drum beat. The intent of the number appears to be to provoke thought, without imposing one on you, with casually delivered lines such as " And we hold our cards to our chests, for we are wrecking balls' easing you into listening security. This comforting effect is one of the single' s greatest strength – but could also be one of its shortcomings. The soulful, poppy production never takes you to higher plains or provides the sense of euphoria that a timeless classic should – but I would urge you to have a listen all the same.
Words: Frankie Ward