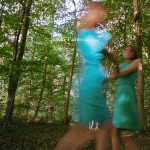 Smoke Fairies – Storm Song (V2)
If you like the Smoke Fairies (and frankly you should) then you will love their latest single 'Storm Song'. The song opens quietly but gradually builds to become something pretty epic. Always with the Smoke Faeries (Katherine Blamire and Jessica Davies) it is the beautiful vocals that make you want to listen and listen again. They are at once fragile and strong, able to tell hold a narrative through the song while slowly hypnotising their listeners.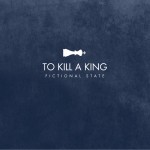 To Kill A King – Fictional State (Communion)
To Kill A King are a relatively new signing to the Communion label and their latest single 'Fictional State' was launched at the Social in London on the 31st of May. This is a very mature release from a band who sound like they have plenty more where this came from. Lead singer Ralph Pelleymounter has one of those coarse but tender voices that everyone wants but which neither trying nor practising can give you. Lyrically 'Fictional State' is not an ethereal dreamy folk rock song by any stretch of the imagination, it's about still being in a relationship you'd both agreed to jump from two weeks before, about relationships when love is gone but friendship remains. About a minute from the end of the song the instrumentation takes over completely and the track becomes manic and even celebratory, like getting those words out is a release. It's unexpected but it works.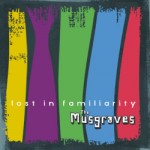 The Musgraves – Lost In Familiarity (Lookout Mountain)
The latest EP from the Musgraves should add to their growing legion of admirers. Opener 'So Sofia' is bursting with musical ideas and hand claps- and the Spanish folk influence is quite refreshing in a sea of bands who look to the British Isles or the American south for inspiration. While 'Back To Me' harks back to the traditional, the rest of this collection has a catchiness to suggest they would be an interesting band to check out live.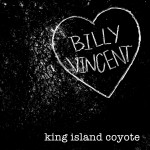 Billy Vincent – King Island Coyote (Something Nothing)
Billy Vincent's EP 'King Island Coyote' also has a catchy and possibly commercial sound but that is not to be disparaging at all. The five-piece group have called their sound 'dirty folk' but it's perhaps more dirty-folk-country-rock. The native accent is all that tells you 'Prairie Wolves' and 'Trouble Never Comes Along' haven't come striahgt over the Atlantic, but it is the closer 'Tubes/Wires' that is the standout here.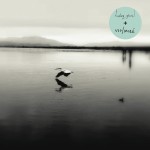 Looking Glass/Vio Miré – Split EP (Tip-Top)
FFS New Bands Panel alums Looking Glass have linked up with Vio Miré on this new EP which combines the folk of Looking Glass with synthesised electronica from Vio Miré. Comparisons may be lazy but Vio Miré's 'Ivory Gull' brings back thoughts of Placebo's Brian Molko in his more relaxed moments. Throughout this music is brimming with ideas and creativity and very well produced but it always retains a lightness of touch that makes you want to listen more.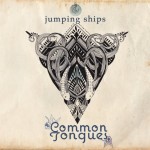 Common Tongues – Jumping Ships (Something Nothing)
Common Tongues are also veterans of the New Bands Panel but 'Jumping Ships' is their first proper release and it has a lot to prick the ears of folk and country lovers. This is upbeat hoe-down music in the style of Mumford and Sons or Matthew and the Atlas but Common Tongues have their own, perhaps more Celtic sound.
Words: Kim Deadman