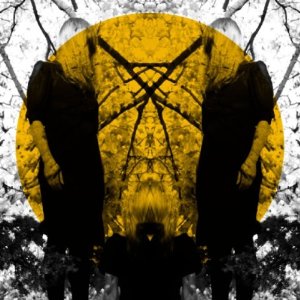 Having been around the Toronto music scene as a solo artist and a member of the band Galaxy, as well as collaborating with a number of other artists, Latvian-Canadian Katie Stelmanis is now fronting so-called electro-goth trio, Austra. There's no doubt that the very notion of 'electro-goth' would send shivers down many a spine but in truth, Austra are not that easy to pigeon hole as there is much more than meets the eye.
Although they share a name with the Latvian Goddess of Light, there is a tinge of darkness in their debut album, Feel It Break with pained, murky lyrics brought to life through Stelmanis's soaring vocals. Having developed her skills in a youth choir, her delivery is filled with operatic drama and, coupled with the catchy hooks and eminently danceable beats, there is more than enough to move Austra away from the more broody end of the spectrum. Think Kate Bush does New Wave and you're on the right track.
'Darken Her Horse' is a majestic opener; it's all electric chimes and synths that build into a pulsating song that just makes you want to dance. This feeling continues on 'Lose It', one of several anthemic songs that makes you think most of the album could be released as singles. The vocal similarity to Kate Bush is most in evidence on 'Hate Crime' and 'Shoot The Water' which shines with its sharp piano and beat, and the album finishes with a little of that darkness in 'The Noise', one of the slower songs that eases the album to a close.
Feel It Break is a triumphant debut and after a roundabout journey to get here, Katie Stelmanis proves that she has well and truly arrived.
Words: James Rutherford