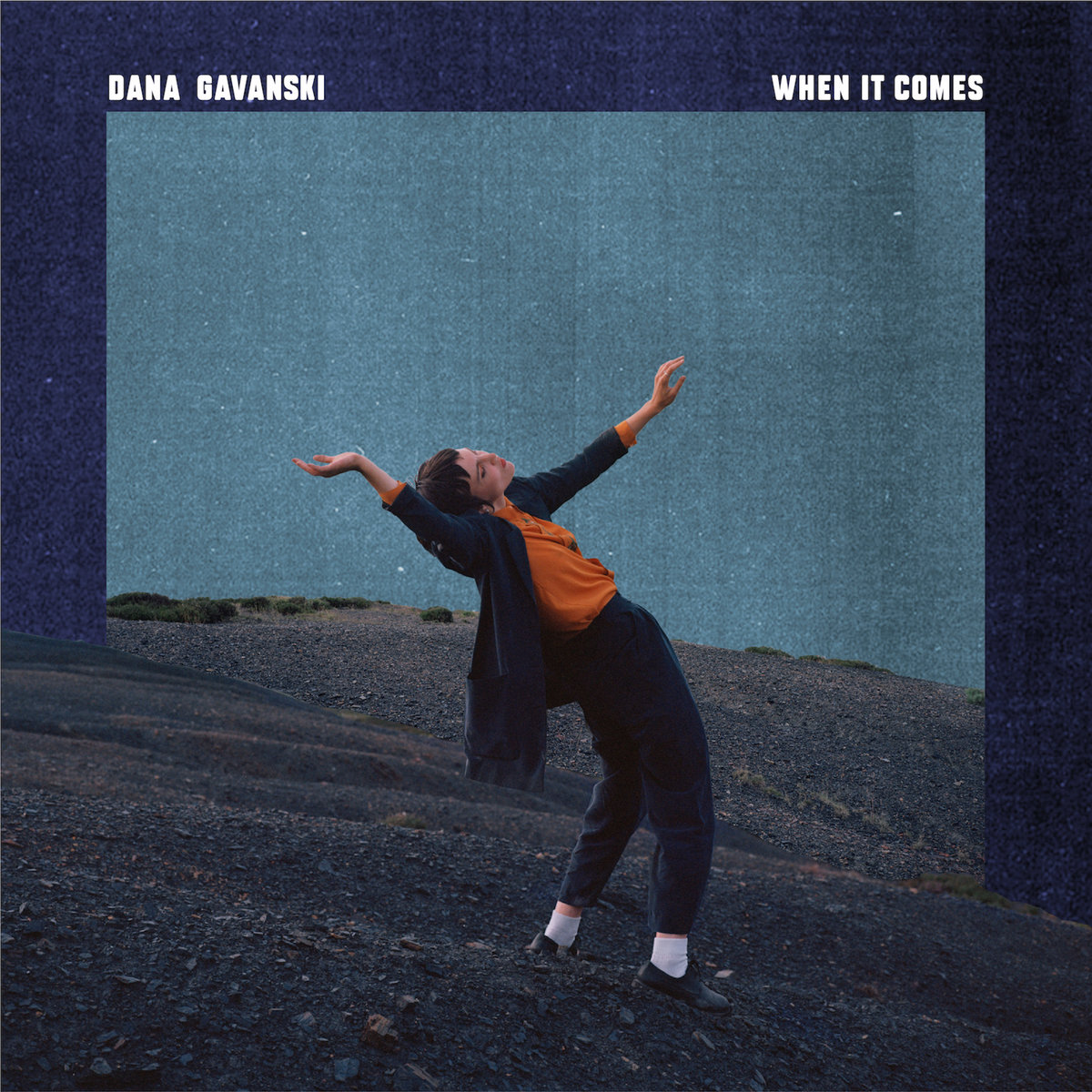 Since the release of Yesterday Is Gone in 2020, Dana Gavanski has been through the wringer, making When It Comes virtually a new beginning, albeit one that almost didn't happen. During the pandemic Gavanski lost her voice. With no tours, writing a new album became an incredible challenge. Lost in the inevitable isolation and unable to speak above whisper, "… it was something I couldn't easily ignore. My writing during this time often reflected my vocal condition or my defiance toward it and the inherent loneliness of that struggle."   Yet from this depressing condition came transformational music.
An almost sing-song piano refrain begins album opener, 'I Kiss the Night'. Amidst the loneliness there is an incredible sense of calm, even as she begins to "build a fortress in my mind." Acceptance leads to a way through the horror and back into the light. The voice she has recovered is a remarkable instrument, one that is expressive even when merely singing "Ahhh" on 'Bend Away & Fall'. The wordless sounds tell their own stories equal to the lyrical intricacies of the song.
'Letting Go' offers an opportunity for Gavanski to examine the internal struggle with her feelings. "Letting go I thought I saw my solitude/ End its hour of grieving/ … the summer's nearly gone/ I never liked it anyway/ The sun so hot." Despite the battle raging inside her, the gentleness of the piano is remarkable, almost like something out of Virginia Astley's songbook. Yet by the end the song has fractured with a down-key, downcast attitude replacing the more summery, sugary notes from the opening.
Stately, though a little downbeat at the beginning, 'Under the Sky' has almost fairground musical quality to it, along with the hum of intangible notes one can't quite reckon with. "Memories I can't even bring to mind" strain for recognition as Gavanski deals with a warm glow that also seems to harbour memories less majestic.
The autumnal hue of 'Lisa' speaks not of falling leaves but the sea, written from a viewpoint where the body of water watches a woman pass by day after day who never realizes the beauty within her view. Keyboards note the moments missed, while Gavanski's vocals wordlessly reflect opportunities missed. As she notes, "… we're shut up inside, rushing to get to work, buying books online without ever leaving home. It's about focus, recognising what's in front of you."
The final song, 'Knowing To Trust' changes the focus of what has come before. Instead of piano, a mournful organ takes to the fore. Gavanski sounds world weary. Both the drums and her own viewpoint seem to be more muted, when she sings, "I know your face, I know your face" one wonders is this comforting or in the moment is something else going on. The way the album ends one just isn't sure. Dana Gavanski has dealt with more than her share of mysteries over the past two years. What she has come through are experience that can change one profoundly. Her gift is a willingness to share her experiences on When It Comes.