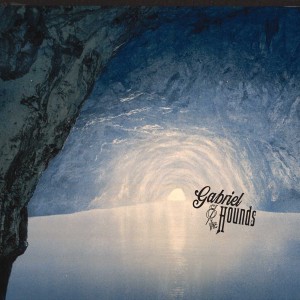 New bands signing to Communion tend to make us sit up and take notice. Not only because they're almost always really good, but also because they usually serve up something full of the folky flavours we love so much. Gabriel & the Hounds represent something of a departure, but let's be clear it's a welcome one.
Gabriel Levine's somewhat loose collective of musicians, compiled as it is of people who have worked with the likes of the National, Tune-Yards, Clap Your Hands Say Yeah, Beirut, New Pornographers, St Vincent, Sufjan Stevens, Björk and Jonsi combine to create a record with a good deal of heft, perhaps more than we've heard on anything the label has released directly to date.
The result is like listening to a more sinister version of the Shins, Levine able to match James Mercer's ear for a tune while the gorgeous instrumentation, made up of horns, cellos, flutes and more gives the sounds superb depth and range – the sort of which makes this an album that grows better and better the more you listen.
Links to the National stretch beyond extend beyond personnel (Bryan Devendorf plays drums throughout), as one of those recording venues was the National's garage, and Levine seems to have borrowed Matt Berninger's languid vocal style, delivering his lyrics of disappointment and loss of innocence with an delicate but easy manner.
The album passes through almost as many different styles as it did recording venues, touching on of rock, folk, indie and chamber pop but never straying from it's own clear narrative. With plenty of further effects – the sound of subways, birds, and so on – it almost feels like you're out for a Sunday stroll with Levine as he unburdens his woes upon you. It's beautiful and intimate. A triumph.