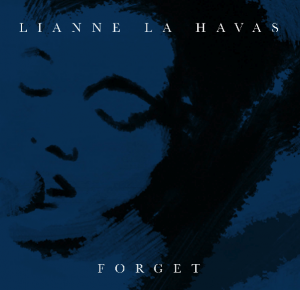 You may have noticed the name Lianne La Havas on the BBC's Sound of 2012 longlist at the turn of the year, but please don't hold that against her. That particular barometer of cool has been malfunctioning for some time now  with poor calls ranging from the anonymous Clare Maguire to the objectionable Vaccines appearing in last year's top five, but in La Havas, somebody at Beeb towers clearly spotted an extremely bright prospect.
The 22-year-old Londoner made one of those deliciously unexpected breakthrough appearances of Later…with Jools Holland last year – unheralded, unexpected but undeniably eye-catching.
Forget is her second EP and while it hammers home those initial good impressions, it leaves an overwhelming desire to hear more.
But despite comprising just five tracks – one a demo, one a live track and one a remix – it confirms La Havas as a stylish operator.
The title track has an effortless sense of cool, laying La Havas' super-smooth voice – pitched somewhere between the earthiness of Andreya Triana and the sunnier register of Corinne Bailey Rae – over a single reverb-heavy guitar.
The combination is initially incongruous – you can almost hear yourself asking where the expected R&B drum loop has gone – but fits wonderfully.
The other obvious success is 'Gone' – supposedly the aforementioned demo. This finds her vocal in the more standard territory of a soaring piano ballad but it is a trick she masters easily. No adornments are necessary to improve this tender little number and instead of a re-record with extraneous string arrangements, the only tinkering that needs to be done ahead of a full release would be to delete the word 'demo' from the tracklisting.
The remainder of the EP is less satisfying. 'Au Cinema', the live recording, and 'Same As Me' are both interesting but not in the same league as 'Forget', which is remixed for the final track.
The result, which takes the original and filters it through a James Blake-esque skitter-jittery effects unit, is a great listen but bears little relation to the rest of the disc.
In short, there's not enough here to be anything other than a starter but the main course smells pretty good from a distance.
Words: Rory Dollard