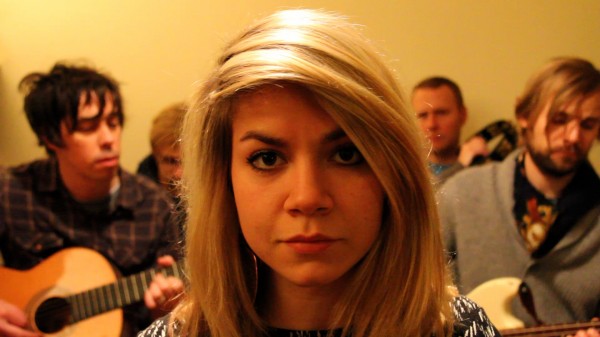 Oxford's The Family Machine are back with a new song 'Quiet As A Mouse' featuring Anna Log from We Aeronauts and For Folk's Sake is happy to bring you a video exclusive.
The video, which features the band out for a walk in the country, comes from director and big fan of the Family Machine Jon Spira.
But while the video is shot outside, The Family Machine's Jamie describes the song as being about "snooping around someone's house, being caught out, and eventually befriending them".
He added: "We asked Anna to sing it cos we thought it would be more sinister somehow coming from such an angelic girl."
The single is released on March 5 as a digital download and as sheet music.
Guitarist Neil said: "The sheet music idea came from trying to take the craze of releasing on retro music formats to the extreme… Cassette has been done, vinyl is still quite relevant really, and, what with it being quite expensive to cut a wax cylinder or '78 these days, sheet music became the obvious choice.
"You get the guitar part (piano friendly!) and lead vocal line all written in finest notation so you can download the sheet music and play along at home, on guitar or piano. You have to make up your own harmonies though!"