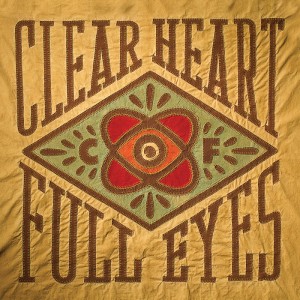 FFS is not, generally speaking, the place to come for news on the Hold Steady. Much as some of us here may love the Minneapolis-via-Brooklyn band on the side, rock 'n' roll is not really what we're here for. But frontman Craig Finn's first solo dabble is more in our wheelhouse (even if it might still be on the fringes). Clear Heart Full Eyes finds Finn leaving his bandmates behind and decamping to Austin, Texas to record an album of barstool blues and country laments.
The slow, plodding opener 'Apollo Bay' is drawn straight from the title track of Neil Young's dark masterpiece On The Beach, and – Finn's trademark vocals not withstanding – could not sound futher from the exuberance of the Hold Steady if it tried. Finn's masterful storytelling is to the fore, given more room to breathe here as he wanders a lonely path. The album is inhabited by a similar set of desperate characters to the Hold Steady back catalogue, but the drug-fuelled parties are over and the come down is well underway.
We might be trying to make a case to justify reviewing this on a folk website, but there's no denying the rocking vibe that underscores this record. It's let loose in full on 'No Future', but that is probably the album's weakest moment, as it ends up sounding like little more than a Hold Steady demo – a track not quite yet finished.
Instead, it is 'New Friend Jesus' that provides the highlights. Here Finn gets his Gram Parsons on in homage to the honky tonk classics while letting his long-standing fetish with Catholic themes to run loose.
'Western Pier', in contrast, is so slow it's almost spoken, reminiscent more of something Richmond Fontaine might produce than Finn's day job, but from there he leaps straight into the rousing 'Honalulu Blues' – evidence that whatever case I might have hinted at building here, this is not a folk album. Just a rather fine one by a songwriter looking to spread his wings in new directions.