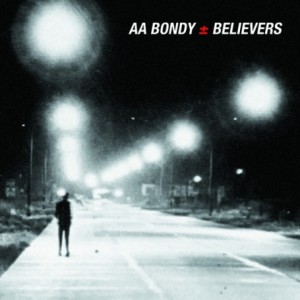 AA Bondy's third album Believers opens with the pounding beat of 'The Heart Is Willing' and straight away it seems to immediately lay down a marker that this is going to be a more powerful, more direct record than those that have come before. Where his debut American Hearts was highlighted by the subtle beauty of 'Rapture (Sweet Rapture)' and the title track of sophomore effort When The Devil's Loose stood out in a similar, understated fashion, Bondy is beginning to hint at a much bigger sound.
But it does not last long. 'Down In The Fire (Lost Sea)' immediately returns us to the slow-burning Americana of Bondy's early work. And just like that you begin to drift away once more, caught up in the melancholy of Alabama's answer to Richard Hawley, a spare sound and lyrics of deep melancholy.
There are some beautiful moments, not least the glowing melodies of 'Surfer King' and the pedal steel of 'DRMZ'. The deeper you go, the more the album will arrest you with a warming tone ideal for these winter nights. But there is an underlying frustration that not much new ground is being covered. Bondy has been here and nailed this all before.
However, the blood starts pumping with more purpose once more when Bondy launches into 'The Twist', a thrilling diversion that comes as close to the description 'uplifting' as anything Auguste Arthur has sung us to date. And it is this sound that you come away hoping Bondy might explore more as he continues to grow as an artist.