Our charity compilation, For Folk's Sake It's Christmas 2011, featuring original tracks from loads of our favourite artists was released a couple of weeks ago. The physical copies are close to selling out so we wanted to show you, our lovely readers, just how nice they are so you don't miss your chance…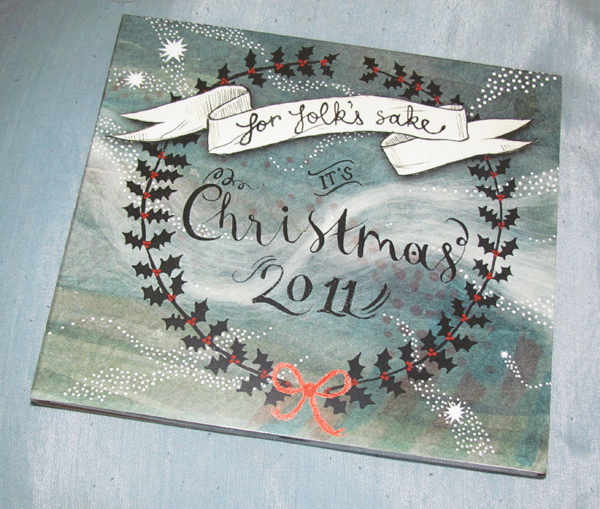 The artwork is by Amber Cassidy who you can find on twitter @amber_cassidy should you want to say hello/tell her how CLEVER she is. Here's what the inside of the digipak looks like…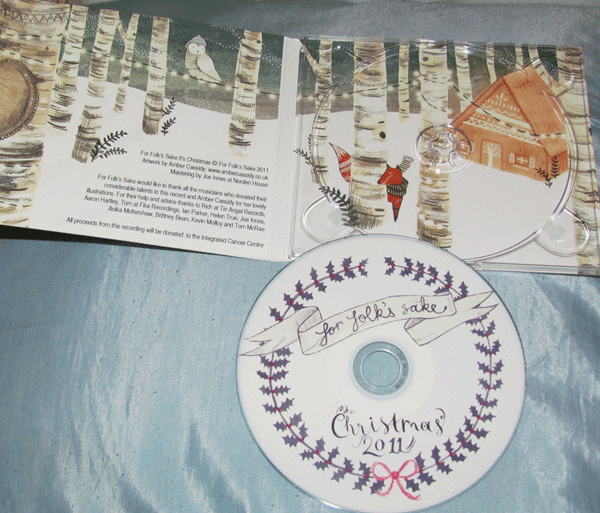 You probably know all about it, but in case you don't, the tracklisting is:
1. Howard Carter – Christmas Blues
2. The Leisure Society – Christmas Mistakes
3. Caitlin Rose with Keegan DeWitt – You Never Come Home For Christmas
4. Cocos Lovers – Christmas is Coming/God Rest Ye Merry Gentlemen
5. Devon Sproule – Send Me To Coventry
6. Darren Hayman – Lost In The Snow
7. Paper Aeroplanes – In The Bleak Midwinter
8. Kathryn Williams & Neill MacColl – Christmas In Hell
9. Fiona Bevan – Love In A Cold Climate
10. Hollows – Come Thou Fount Of Every Blessing
11. Adam Killip & Mi Mye – O Come All Ye Faithful
12. Laura Boyle – Silent Night
The record is being sold to raise money for the Integrated Cancer Centre. And it's available over at forfolkssake.bandcamp.com.