We Are Augustines – Book of James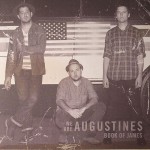 This reminds me of the emotional fervour of Mumford & Sons with less righteousness, more of an incantation than a battlecry. Inspired by family and loss, it's a eulogy to lead singer Billy McCarthy's brother, who suffered from mental illness. It's raw, powerful, and almost uncomfortably personal, yelping in pain. Though it's rousing, there are no easy platitudes ("I tried the bible, I tried the bottle"), only a kind of catharsis through forgiveness. It's undeniably powerful and moving; it looks like this band will go far.
Mozart Parties – Black Cloud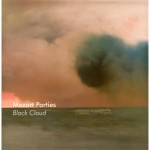 A song about depression, fuzzy around the edges, coccooned and soothing. A bit like The Beta Band's '"Dry the Rain', it's about sadness without being saddening. There's no grand narrative, no break-ups or deaths; the sadness is "just a black cloud running in my head". If I was really depressed, I'd reach for 'Dry the Rain' before this – possibly because that song emerges from its dusty coccoon, rather than singing "it's impossible to break out" – but Mozart Parties take aim at emotional limbo with a kind of innocence.
MOZART PARTIES – BLACK CLOUD by Merok Records
Vadoinmessico – Teeo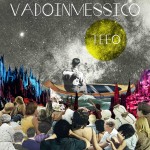 Completely lovely, welcome and warming. Vadoinmessico is made up of musicians from Mexico, Italy, Austria and London, and far-away influences show; it's like being transported to a distant and sunny island. The lead singer's voice is so sweet that at first I assumed he was a she; the words are deliberately indistinct, which could be annoying, but here the haziness gives a daydreaming feel, as if he is singing to himself on a journey. It's beautiful, and a great escape on a cold winter night.
The Twilight Sad – Sick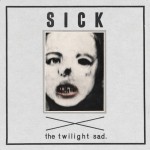 Next up, this track has gentle echoes of Muse, but sung with a thick Scottish accent, which can only be good thing. Synths sometimes grate in a song that might be stronger in a more stripped down and bare recording, as the core of it is tough and can hold its own; it's gutsier than its title, not feeble. I wasn't completely won over, but reports of ear-splittingly loud gigs suggest this is only a taster of what The Twilight Sad can do.
Sam Brookes – Forever Absent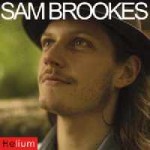 'Forever Absent' has a line that bothers me a bit: "You've gotta hold on to what you believe, cause others may not see what you see". Given that beliefs can be founded in anything from justice to dogged hate, I'm more a fan of crippling self-doubt now and then. But Sam Brookes' voice is so extraordinary, so instantly impressive, that it's hard to berate the odd lyrical loophole. Besides, the beliefs he's referring to mostly invoke the beauty of the stars.
First Aid Kit – The Lion's Roar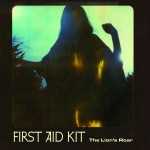 I've long liked First Aid Kit's music, which is raucous, heartfelt and pure, though it can risk getting weighed down by sheer earnestness. If you haven't yet seen their cover of Fleet Foxes, you obviously need to now. This first release from their upcoming album The Lion's Roar suggests that they're continuing in much the same vein as The Big Black and the Blue, but there's nothing wrong with that: this is as precociously talented, spirited and dramatic as ever, their sisterly harmonies urgent and compelling, with a swirling chorus.
Words: Becky Varley-Winter