Treetop Flyers – It's About Time (Communion)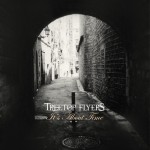 2011 has been good to the Treetop Flyers to the extent that the buzz surronding them has accelerated so fast their recorded body of work can't keep up. Winning Glastonbury's Emerging Talent competition has propelled them to the next level but fans still have little they can get their hands on – May's single 'Things Will Change' was the first release since 2009's To Bury The Past EP. And it's still not clear how much they've written since then because that's exactly where the new single has been drawn from as they went back into the studio to re-record the final track from that five-song collection. Self-produced once again, the track has been tidied up and slimmed down, no doubt for a place on the debut album scheduled for next year. It's a more-than-pleasant, slow-burning anthem that appeals to all our Laurel Canyon tastes, but it doesn't quite quench the thirst for more from a band who still promise more than they've yet delivered.
[soundcloud url="http://api.soundcloud.com/tracks/21227600″]
.
Dark Captain – Submarine (Lo-Loaf Recordings)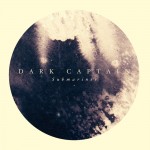 I'd not heard any Dark Captain before, so I can't comment on whether dropping the brighter half of their original Dark Captain, Light Captain moniker signals a turn for the more maccabre but there is certainly a menacing undertone to this promising first single from their sophomore LP, the follow-up to 2008's Miracle Kicker. Smooth harmonies float over an infectious rhythm while gentle licks of piano keep the feeling nice and airey – drawing you into a near trance.
[soundcloud url="http://api.soundcloud.com/tracks/19020055″]
.
Marcus Foster – I Was Broken (Geffen)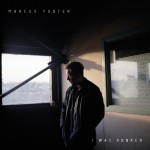 With debut album Nameless Path due to drop just a week after the release of this single, I Was Broken is Foster's final bid to snatch some extra radio playtime before the big day. You can tell he's aiming high after calling in some US connections to get Twilight's Kristen Stewart to star in the video. And this is a song that aims high too, building slowly to a soaring chorus and only truly breaking out in the final quarter. It's not the most obvious single material, but it is one of the more affecting songs on Foster's LP and with Stewart around to help, it will no doubt do the trick.
.
.
Channel Cairo – Elephant Room (Laissez-Faire Club)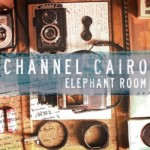 Anglo-French quartet Channel Cairo deliver their debut single to some pretty lofty expectations after picking up early comparisons to…. Actually, I'll not even say who, because mentioning such names is largely ridiculous and not entirely fair. What Channel Cairo do deserve is a fair listen because left to their own devices they will certainly impress you. They aim for big, epic tunes and they pretty much land on target with veering into pretentiousness. There is a lightness of touch, led by the vocals and piano of Josh Bowyer, to Elephant Room even as it reaches its soaring climax. It's as good a debut as I've heard in a while and marks the band out as ones to watch – whether it marks them out as being ready to match Jeff Buckley (there it is, I said it), well, these are early days.
[soundcloud url="http://api.soundcloud.com/tracks/19110464″]
.