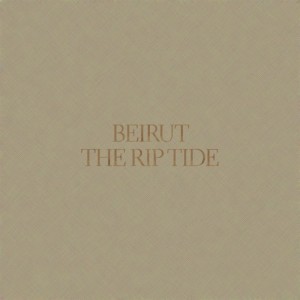 Now, I'm not a parent, but I imagine there is an overwhelming sense of relief when your offspring makes the switch from gurgling, screeching waif in need of constant attention to something that is more developed and offers a little back in return for your effort. I expect there is a more to it than that but I can't help but feel a similar feeling when listening to the latest Beirut album.
That's right, after three albums and a handful of EPs of being a gurgling, screeching waif in need of constant attention, band leader Zach Condon has started to offer a little back in return for your effort.
While Condon's earlier work had its fans, there was something about the faux-Balkan schtick of Gulag Orkestar and the Mexicana of March of the Zapotec that left this listener cold. It wasn't necessarily that it was inauthentic – that was sort of the whole point – it was just that the mass of instruments, rhythms and influences took messy precedence over the actual songs.
On The Rip Tide, that balance is neatly restored.
The general tone of the album is of a languid, late night confessional adorned beautifully, but never overpoweringly, by organs and horns. Not since Mark Ronson has anyone used trumpets quite so readily, but while he utilised them in a grotesquely cut-and-paste fashion, here they are deployed in the most complimentary way throughout.
Opener 'A Candle's Fire' is a picture of restraint, Condon finally foregrounding a surprisingly effective vocal that he has spent the past five years smothering in noise.
'East Harlem' and 'Goshen' are similarly successful, the latter building to a sweeping finale and a refrain of "a fair price I'd pay to be alone".
Elsewhere, 'Santa Fe' shows Beirut still have a little bedroom electronica in the locker and the album's title track flows with a stately, epic quality.
While this is undoubtedly Condon's baby, a special mention must also go to the unnamed drummer. Without his contribution some of the songs may have bled into one another a touch to too easily, but the lines of separation are maintained by some wonderfully inventive stick-work.
Words: Rory Dollard