Lucy Rose – Middle of the Bed
What a stylishly simple debut single we have here from Lucy Rose. She's come along way from busking on the streets of London, playing open mic nights, gigging in bars and eventually coming to the attention of Edith Bowman and Mumford & Sons. Her voice is reminiscent of a young Joni Mitchell, sweet but also with a strong presence to it. Her dreamy vocals skip along to a funky guitar riff, echoing effects and underlying percussion. 'Middle Of The Bed' is a love song about moving on with a traditional folk sensibility about it, but brought up to date in Lucy's own inimitable way.
Lucy Rose – Middle Of The Bed by Lucy Rose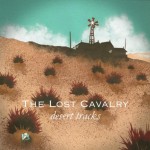 The Lost Cavalry – Desert Tracks
The band's press release tagline describes their new single as being about "abandoned diamond mines, Namibia, sand and horses". And it is. 'Desert Tracks' features both an array of rousing and subtle instrumentation along with descriptive lyrics that create an illustration of a foreboding terrain and its harsh living – a desolate place that not many people see. The heat, the dryness and the danger are all juxtaposed with carefree shanty-style music, laid-back vocals and warm harmonies. This is music that shines with grandeur.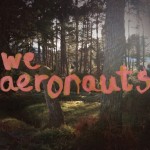 We Aeronauts – Chalon Valley EP
The Chalon Valley EP is named after a place in France where We Aeronauts sought artistic inspiration. They returned with music filled with the landscapes, sea, and the sense of living they found there. Minimalist lead vocals are backed by a fine femail voice, all layered over an array of strings, percussion and wistful trumpet that helps the music glide along. The final song 'Alpe d'Huez', is the EP's highlight, an atmospheric track building up from guitar and trumpet into a wall of sound with stirring, emotional lyrics. Topped off with angelic choral harmonies, it rises up to the heavens.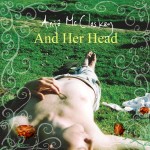 Anja McCloskey – And Her Head
Anja has a strikingly tender voice to go along with her talent as multi-instrumentalist, playing accordion and violin on her new single 'And Her Head'. Anja and her cohorts create a haunting song which is more classical than folk, influenced by the life of her accordion-playing grandfather. The lyrics and the music create echoes and feelings of the past. B-side 'Impeccable' is a wistful love song also fuelled by classical music. It's a song about the frustrations of a stifling relationship. Anja's vocals soar with feeling as the mood is extricated by the music.
Words: Shaun McCoy