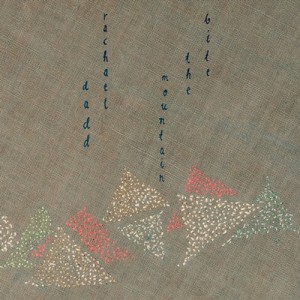 I first became aware of Rachael Dadd last year, when she visited York alongside close friend, regular touring partner and FFS favourite Alessi's Ark and the pair captivated a fairly large crowd in a very small venue.
This is, of course, exactly how live music should be – and the good news is that the same endearing hippy feel that charmed me on that occasion is present throughout this latest album, which was recorded during Dadd's travels in Japan and sees her play a wide range of instruments.
Despite its summer release, the record has an understated autumnal air to it, drifting by like the falling leaves and providing a pretty and colourful backdrop. It is bookended by very similar songs in 'Balloon' and 'Window', creating the feeling of coming full circle – seemingly in no time, as a cohesive set of songs flows smoothly together.
This, of course, carries the risk of the album becoming somewhat samey, and midway through proceedings, Dadd takes drastic steps to stave off such a fate – first with an eccentric tale of a lovelorn hedgehog, then a recipe for sour plum with rice and seaweed set to music. As you do.
Arguably the stand-out track, though, is 'Moth in the Motor' – something of a mixed blessing, given it dates from (indeed, is the title track from) a seven-track EP released last year. Drawn from a previous album, this could seem like a cop-out or indicative of a lack of confidence in newer material, but from an EP it feels more acceptable, and certainly a worthwhile addition to an enjoyably quirky offering.
Words: Tom White
Watch the video for 'Balloon' here:
And enjoy Rachael's craftwork here: