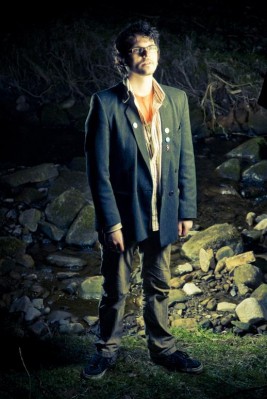 Jay Stansfield grew up near Burnley, where he tells us he was raised on dub, psychedelia, acid-rock, alternative folk, new wave and punk. That sounds like a real hot pot to us, so the panel gave the results a taste test.
---
Alice Sage: From the pretty-as-hell cover art to his beautiful summery soft sounds, Jay is blessed with childlike high notes and a terribly sweet english accent that comes through on the "can'ts" and "shan'ts" that litter his songs. His style is very Beach boys-ish with lovely harmonies and soaring choruses. Maisy is a glorious slice of yearning, loved-up pop – almost Weezer-ish in its simplicity and occasionally choppy guitar lines. Butterscotch Sky melds Polyphonic-spree style hippy loveliness with something a little less epic and a little easier to whistle along to. On Set Sail – the final track on the EP – he manages an almost Jorma Kaukonen trippy, echoey guitar riff and gooey harmonica sound. All in all very, very, very cute.
---
Tom White: From the moment Jay Stansfield's self-titled three-track EP opens with the 2004 Zutons lyric "You will, you won't/ You do, you don't" – albeit in reverse order – the feeling of a lack of originality or invention sadly pervades. These are not bad songs per se, but proved too twee and clichéd to truly engage me. The "silence is golden" refrain from the end of Butterscotch Sky is possibly the prettiest moment on show, but a sadly apt indictment of what is little more than background music, even if closer Set Sail has a little more to offer.
---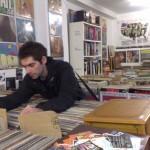 Ian Parker: Jay Stansfield has been making music for a while, and for many different people and in many different contexts, so its no surprise that the first thing you notice is how polished his sound is. This is fairly accomplished stuff, there's certainly no sound of an amateur at work here. Stansfield talks about his huge range of influences and they are clearly at evidence. Few of the ideas are original, but they are well enough done that it doesn't matter. What can jar the ear, however, is how many different ideas he tries to pack into each song. The opening track of the Jay Stansfield EP, Maisy, is a case in point, as it jumps about all over the place and feels like three or four different songs shoehorned together. Stansfield sounds like someone who knows he's borrowed a lot of ideas, and is maybe trying a little too hard to do something different with them all.
Check out Jay Stansfield for yourselves at his myspace page here.