Named after a National song? Only been together a year and already supported Elbow? Seems like Manchester band The Slow Show have got it all worked out already, doesn't it? But before they hit the big time, the FFS New Bands Panel needs to give their upcoming EP, Brother, a quick once over to see exactly what all the fuss is about.
Listen to the EP above before it comes out good and proper May 7th on Smoked & Uncut and see if you agree with our panel. Thoughts to @forfolkssake and @NicoFranks please!
---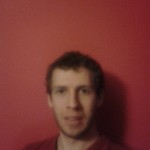 Greg Loades: There's no irony in the band's name if this EP is anything to go by. Steadily building but essentially one-paced songs with brow-beaten vocals and a carefully considered air, think Low's heartfelt Americana but with a nod to the creators' Manchester roots.
Each song is given plenty of space to breathe and the 'local' touch of brass lifts the stripped down sound to anthemic levels at times. And although this EP is based on a 'less is more' arrangement, with gentle guitars, light percussion and sparingly-used piano, the more that's thrown into the mix, the more heartfelt and engaging the songs become.
Lead singer Robert Goodwin's lower-than a-limbo-pole voice draws comparison with other similarly melancholic crooners, such as Tom Waits and even an elderly Dylan. Indeed, when Goodwin sings "things look different these days / but it's still the same" on 'God Only Knows', he shows a world-weariness that betrays his years. God only knows what he would sound like with 50 years of Jack Daniels and Marlboros under his belt.
A proper crooner's drawl but still smooth around the edges, Goodwin's vocals work best when wrapped around the mix of brass and backing vocals to create a fuller sound, as on stand out track 'Dirty Little Secret'. It suggests that The Slow Show have a lot more left in the tank.
---
Matt Langham:  The Slow Show are aptly named for twin reasons of influence and product. The band may name-check classic American songwriters like Neil Young and fellow Mancunian luminaries Elbow, but the spectre of one band alone hangs over them: The National. Not content with taking their name from one of their more awkwardly romantic, downbeat songs and adopting similar preoccupations, singer Rob Goodwin's voice is also pitched as a cracked baritone croak reminiscent of Matt Berninger – all presence and texture over technique. The band may employ a more languid, sparse style, but they still have similar stately flushes of brass, violin and piano, a musical palette that washes together to also recall Tindersticks.
That said, if you're going to pick an overt influence you can't criticise The Slow Show for lacking taste. Much of the Brother EP delivers as it's austere and pretty, especially the slippery guitar riffs and backing vocals. You can easily imagine such rich material working well live. However, the chief problem is that where their influencers have a honed unity of purpose and aren't afraid to introduce a bit of lyrical levity at times, The Slow Show's material can sometimes drift by, the band seemingly too considered, reticent to throw off the shackles. A shot of propulsion, that tangible musical kick in the guts, might raise them from interesting to irresistible in the future.
---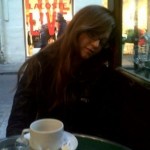 Kathy Saunders: This is Americana via Manchester, from a band channelling elements of Neil Young and Bob Dylan with more than a hint of Leonard Cohen in the vocals. By turning towards the grand masters of folk for inspiration, The Slow Show have absorbed the warm melancholia that Dylan, Young and Cohen built their backcatalogues on, whilst also retaining a similar warmth, drenched in despair.
They're not copy cats by any means, northern English Americana with a brass section still being a reasonably novel sound. It all makes for a beautiful strain of Americana, or rather Manchesterana. And whilst sadness runs throughout the songs on Brother, smooth guitar riffs pour like honey alongside the brass section, warming everything up and leaving little room for bitterness.
Like a soundtrack to a late-night drive, rolling along, resisting the sadness the lyrics impart, it is a thing of beauty. But this being soft, numb melancholia, eerie in places and hopeful in others, it would be interesting to hear something with a bit of an edge. Nevertheless, The Slow Show look set to charm the masses- after all, they're practically built for a festival sunset…. As long as you've got a pint to drown your sorrows in.
---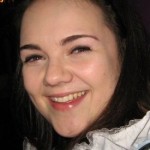 Carly Rockett: British musicians have always been influenced by American music in one way or another. But to hear a band from Manchester, a place with a strong musical image and history of its own, who sound like they've just walked out of a Tennessee bar, was a bit surprising. The Slow Show's Brother EP begins with a melancholic piano and violin, rambling along into a sparse arrangement of electric guitar and soft brass, at times reminding me of a soundtrack to some cult American movie staged in the desert.
All four tracks on the EP follow a similar make-up as the first, all layered perfectly with piano, violins, hints of brass and slinking electric guitar. In addition to this is a deep drawling male vocal, contrasted perfectly with female vocals, as on 'Goodbye Rose' and 'Dirty Little Secret'.
Brother does lack a strong defining track, and at times the songs seem to merge into one. A different tempo or stronger chorus in one of the tracks, perhaps making better use of the contrasting female/male vocals, would really lift the EP. However, the fact that they have only recently formed means there is plenty of time for this band to build on their identity and create a solid musical sound.
---
If you're interested in writing for the New Bands Panel, or submitting your own music or another band's for review, get in touch at [email protected]